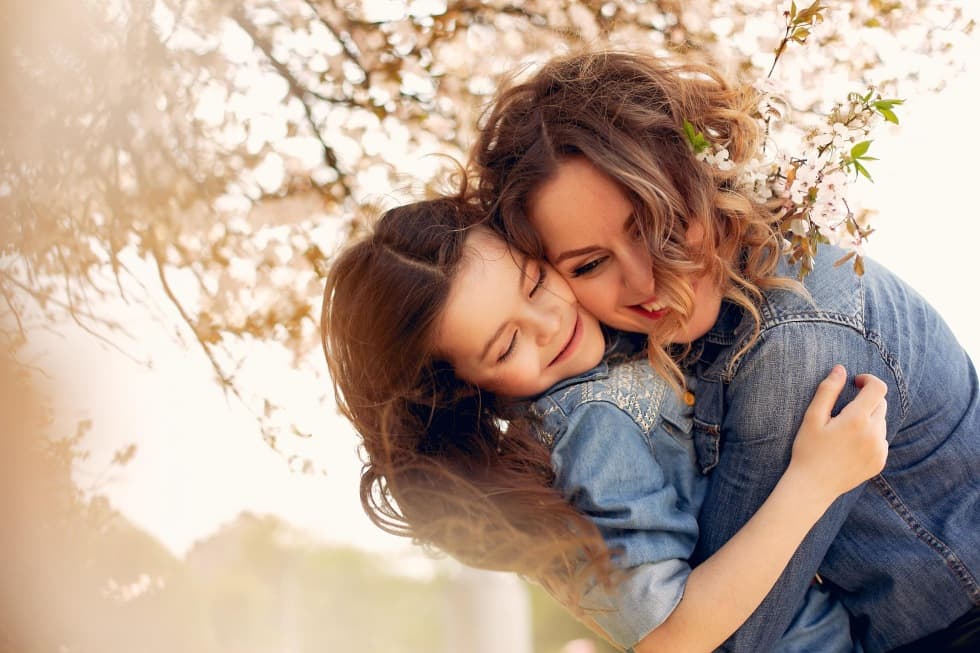 Mother's Day
Gifts Guide - May 14
March 3, 2023
Author: Eva Plchová
Mothers' Day is quickly approaching, and you might be wondering what makes mothers happy, how you can show your appreciation and love for them. We've got a few tips for you... Take a look and choose what's closest to your heart.
Dear Mom,
Thank you for the gift of life, a beautiful childhood, the delicious things that you make so well, and for all your love and laughter and the beautiful moments that we have experienced and continue to experience together. Please accept this gift of a rejuvenating, soul enhancing Rose is a Rose is a Rose Ritual. My wish is to give you the care you have given me. One of the MCELY BOUQUET flowers is the rose, the Queen of Flowers, holding an absolutely privileged position, just like you do in my heart. It's known for its rejuvenating and anti-depressant effects, and there is a even an entire ritual inspired by it. After a cleansing rose body scrub that will leave your skin smooth, firm and radiant, you'll be swaddled like a baby and enjoy a short facial. After a shower, rest and relax while a nourishing melissa balm with rose and chamomile is applied to your entire body.
Have a beautiful Mother's Day!
With love from your daughter
Dear Grandma,
Thank you for spicing up my childhood, for your wisdom, experience, and perspective on life. You are a "divine grandmother", the mother of my divine mother, so please enjoy this Divine Herbal Cream, made from the most precious plant extracts, essences and vitamins, blended by hand with love in the chateau laboratory according to the ancient and very effective galenic process of monastic monks. Delicate natural ingredients are gently combined with highly beneficial vitamins C and E in a light, nourishing rosewater, rosehip oil, and beeswax emulsion. In this form, it can penetrate the deeper layers of the skin where it promotes collagen formation and helps neutralize free radicals. Cell renewal is accelerated, and your skin is smoother and brighter.
Have a beautiful Mother's Day!
With love from your granddaughter
My dear wife, our dear mother,
Thank you for your boundless love, care and concern for all of us. Now take some time for yourself, to relax and take a break from the daily hustle and bustle. Throughout May, we invite you to a family lunch or dinner at the Piano Nobile restaurant.
Have a beautiful Mother's Day!
With love from your husband
Dear sister,
Thank you for your care and love, for tying my shoelaces and wiping my tears when our mom wasn't able to. Thank you for summer adventures, laughs, and the endless calls where we share our joys and worries. Today, we are both mothers can't sit still and are always off to do something. For you I offer Rose Facial Serum, a rich elixir of youth that reduces wrinkles, helps correct skin damage caused by the sun, while inducing a sense of inner calm that we moms need so much. The serum contains therapeutic ratios of Damascus rose otto, the most precious essential oil on earth, and myrrh, the mystical biblical oil, which has both a positive effect on the psyche and a detoxifying and rejuvenating effect on the skin. This blend of these precious oils will provide your skin with deep regeneration and nourishment. Use this serum every day and be carried off into our memories with its lush rose scent.
Have a beautiful Mother's Day!
With love from your younger sister
Dear Mom,
Thank you for giving life to my better half. Thank you for raising him to be such a wonderful gentleman who supports me. I offer you "mountains of love" in the form of this "Mountains of Love" essential oil for use in aromalamps or diffusers for a feeling of calm and harmony. Enjoy the deep, mysterious, spicy, slightly sweet scents with a woody chord. Aphrodisiacal ylang ylang amplifies love in all its forms, awakening sensuality and inner calm. The scents of pine and cedar charge and uplift Relaxing citrus notes of grapefruit and orange refresh the body and calm the overworked mind.
Have a beautiful Mother's Day!
With love from your new daughter
P.S. Love accomplishes all things.
To the one who's been like a mother to me,
Thank you for all the care you have given me, because you felt that I was missing love in my life. I will always be grateful to you for your love, which was so lacking from my own parents. Even if fate did not grant me the family I wanted, you stepped in and became that family. Take a moment to relax with this essential oil blend called "Love". Enjoy the romantic yet spicy scent of desire and joy in life with the optimistic scent of orange and aphrodiasical ylang ylang. It amplifies love in all its forms, awakening sensuality and inner calm. This is just a small expression of thanks for the love which you have given me! Relaxing vetiver calms the mind and, together with cedar and bergamot, will fill your space with an exotic scent.
Have a beautiful Mother's Day!
With love, your almost daughter
My love,
Your most important role in life will soon be here. Soon you'll hear that special word that will mean you for the first time - "mom". Enjoy your last quiet moments with a special Prenatal Massage for moms-to-be. A trained therapist will provide relief and relaxation with this massage performed while lying on your side, using MCELY BOUQUET products which contain no essential oils. Special attention will be paid to areas of swelling and pain with the short-term goal of giving you total relief, a feeling of harmony, and firm and smooth skin.
Have a wonderful Mother's Day!
With love from your husband and future dad