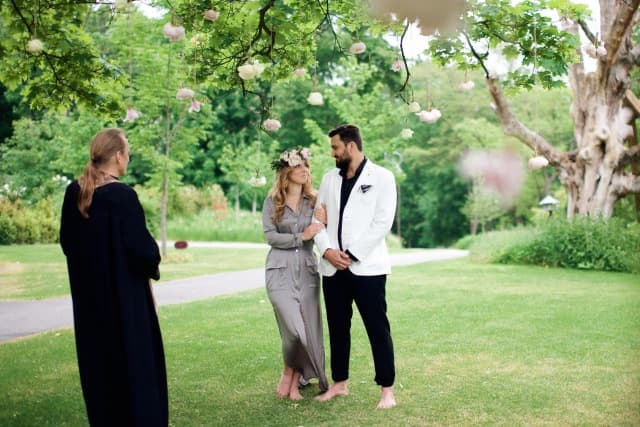 Intimate wedding package
Package is suitable for smaller weddings up to 10 people and includes one night in Legend Wedding Suite, one night in Orient Luxury Suite, wedding ceremony, live musical trio during ceremony; complete professional planning and supervision of the wedding day; chateau wedding decorations, tasting of wedding menu with recommended wines.
Special offer for up to 10 people includes:
One night in the wedding suite "Legend" with breakfast
One night in the "Orient" Luxury Suite with breakfast included
Rental of the wedding reception hall
Rental of the wedding ceremony location
Wedding services
Wedding ceremony in the elegant Gold Room, at the Castle Patio or in our romantic English park.
Live musical trio for the ceremony.
Tasting of the wedding menu with recommended wines. (The tasting is for two persons and it available for served menu, not buffet.)
Complete professional planning will be provided by your personal wedding planner who will be at your disposal from the moment you commit to Chateau Mcely right up until your Special Day. This includes an introductory consultation to help you develop your own unique wedding concept and continuous consultancy regarding all castle services, processing of all necessary formalities at the Registry office, assistance in choosing all necessary and reliable suppliers, a detailed schedule for your wedding day plus supervision of all details on your wedding day at Chateau Mcely.
Price from CZK 51,800 (excl. VAT)
The price of supplier services and translating and processing documents for foreigners are not included.
Regarding to the other hotel guests it is not possible take advantage of live music during the wedding celebrations. Life music is allowed in case of exclusive rental of the chateau.