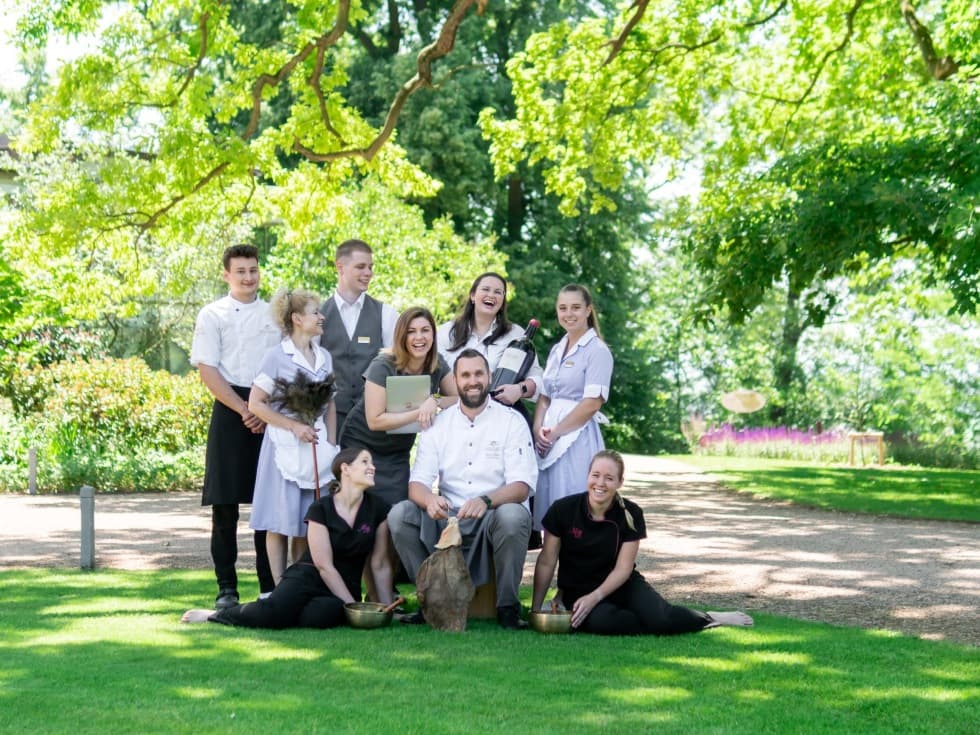 Picturesque central Bohemian village of Mcely, Czech Republic…
Eco-chic hotel Chateau Mcely is an ideal location for romantic getaways, spa breaks, family gatherings, weddings and company meetings. Our mission is to go well beyond hospitality...
Each member of the team has found a different passion at Chateau Mcely - one was crazy about cooking, one has a talent for communicating with clients, one is amazingly detail-oriented. Of course, everyone had to sacrifice something for their jobs to some extent, whether it meant moving to a new town or a radical change in lifestyle and rhythm. Their reward, however, is working in an open and honest team that listens to and actively builds on feedback while providing a creative environment for personal growth.
We are looking for new colleagues to our teams:
Waiter
Cook
Guest Relations
What awaits you in this position:
Interesting financial reward
Financial bonus as a thank you for the annual results
Drawing benefits such as a night in a luxury suite with a 3-course dinner for 2 and a massage
Possibility to purchase Chateau Mcely products and services with employee discounts from 40% to 70%
Possibility of language education with a financial contribution
Financial contribution for shoes and hairdresser
Financial contribution in the form of meal vouchers
Attractive and fun teambuildings
Support of personal development with a corporate coach
Personal approach of the employer to each employee
Self-education in the field
Possibility of employee accommodation
What we expect from you:
Enthusiasm for teamwork
Kind, professional approach to guests, suppliers and colleagues
Friendly nature and excellent communication skills
The desire to work in a demanding hotel environment and the desire to learn new things
Sense of detail and order
Time flexibility
Knowledge of English
Driving license B
Close respecting cooperation with other colleagues, especially the kitchen and reception
If you are still hesitant, try to write or call Petra Horakova (Deputy Managing Director) who is ready to talk to you about all possibilities, either by phone + 420 325 600 000 or by e-mail Petra@ChateauMcely.com.