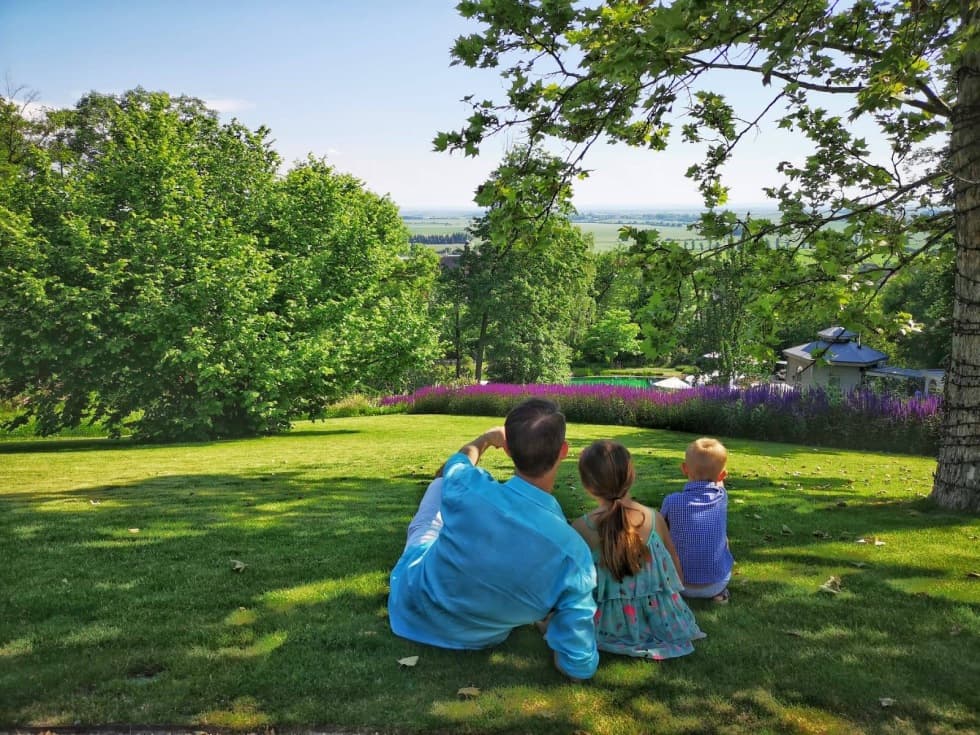 Our gift tips for your dad, your children's dad, your father-in-law, your grandfathers, and those that are like a dad to you!
Father's Day is approaching, and you might be wondering what to please your dads with, how to show your appreciation for them, what gift is the best way to express your love to them. We've got some tips for you. Choose and combine what's closest to your heart.
Happy Father's Day to our beloved dads.
Dear Dad,
Thank you for the gift of life, for your care, love, laughter, playing hide and seek, for all our fun together! Thank you for teaching us to ride a bike, to swim, to jump from high places, to not to be afraid, for giving us strength and courage to live and the essence of much needed male energy. We love you very much!
Happy Father's Day!
Your daughter and son
1. Caring MCELY BOUQUET products suitable for men
Saint John´s Wort Hair Elixir
A deeply nourishing blend of oils, extracts and essential oils ideal for the treatment of stressed hair!
100 ml CZK 1,290
Nine Flowers Balm
This nourishing Nine Flowers intensive balm is formulated to regenerate irritated and blemished skin over the entire body, including the face.
30 ml CZK 1,090
Royal Herbal Spritz
Rose water is the elixir of youth and beauty.
100 ml CZK 870
Mint Foot Relief
Shea butter and cocoa butter together with jojoba oil thoroughly regenerate and soften the skin of the foot.
50 ml CZK 750
Mint Vanilla Lip Balm
A pure healing lip balm scented with mint and vanilla moisturizes and regenerates sensitive, stressed lips.
5 ml CZK 250
2. Jim Cusumano books, founder of the Chateau Mcely
Life is beautiful
Jim Cusumano describes what he has found to be 12 Universal Rules that influence essentially every aspect of the human condition.
CZK 290
Balance
In his book BALANCE, Jim Cusumano, owner of Chateau Mcely, shares his experiences, which will help in the pursuit of personal and professional fulfillment.
CZK 290
3. Pampering in the MCELY BOUQUET SPA
Deep Tissue Back Massage with Anti-Stress Head Massage - our tip
Through a combination of massage techniques our therapist unblocks stiff neck and back muscles, relieves headaches and neck pain. Strength-inducing Yarrow Oil helps the body shake off fatigue and recharges lost energy. This massage is suitable for muscle relaxation after sports or for those who work at sedentary jobs. The massage will be complemented by an anti-stress head massage. It's a gentle, relaxing way to reduce stress and tension.
90 minutes, CZK 3,980
4. Gourmet Dinner for Two
Enjoy a 3course dinner at the award winning Piano Nobile restaurant.
CZK 3,980