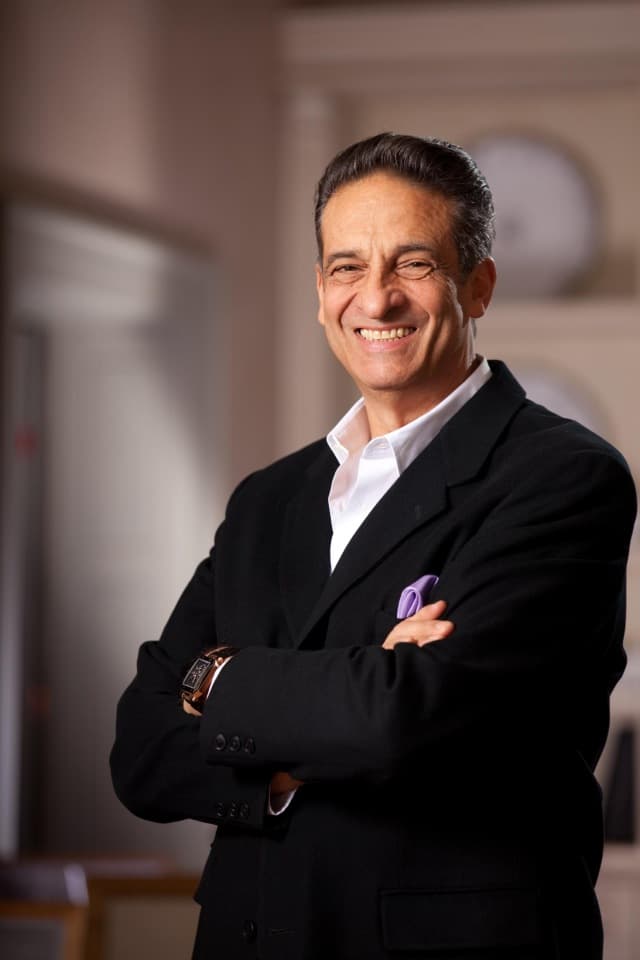 Ph.D. James A. Cusumano
I believe that everyone enters this world with at least one thing they are really good at—I call it their Essence. And as you grow, learn, and experience, your goal should be to discover your Essence and connect it with something the world needs, something that makes it a better place in which to live. If you accomplish this, you will have found your Life Purpose
and created a level of Passion that will guide you to long-lasting Fulfillment. Absolutely anyone can do this!
I have seen it happen to people many times throughout my life. It doesn't matter whether your Essence guides you to
a profession as a brew master or a banker, an engineer or a housewife. All that matters is that you have identified that skill and applied it in a way that brings value and excites you. Allow me to tell you how it happened to me in the two areas that excite me—entertainment and technology, both connected though business—as I discovered very early on that I would
be a lifelong entrepreneur.
My father wanted me to be a medical doctor. I wasn't interested. He bought me a chemistry set for my 8th Christmas, hoping to create that "medicinal spark." It didn't happen. But what did happen is that I discovered the excitement of using chemistry to make practical "products," such as ink, cosmetics, adhesives and more, and at age 10 I was selling them in my neighborhood, and that was exciting to me! From that point on, all I ever wanted to do was to become a scientist who would make discoveries that would help the world to be a better place. This part of my Essence is a deep desire to use science to solve problems and create businesses.
The second part of my Essence awakened when I was 12 years old and discovered my interest in rock and roll music
and a desire to use it to create a business. I studied piano, started a band, and played and sang at dances, Bar mitzvahs, weddings, you name it. I wrote songs and sold them for token amounts of money to singing groups, and I loved doing it.
By the time I was 16 years old, my band was discovered, and we became successful recording artists—The Royal Teens of "Short Shorts" fame—working with many of the early pioneers of rock and roll music, including Chuck Berry, Jerry Lee Lewis, Buddy Holly, Little Richard, and many more.
Entertainment has always been exciting to me, but my main suite has been technology. I earned a doctorate in physical chemistry and learned the ropes of the technology business at Exxon, first as a research scientist and then as Director
of Research; I soon left for Silicon Valley to found several technology companies, two of them public companies on
the NASDAQ stock exchange. I had lots of fun and became financially independent, although I never set out to make lots
of money. I always followed my dream and was happy to have sufficient income just to take care of my family comfortably.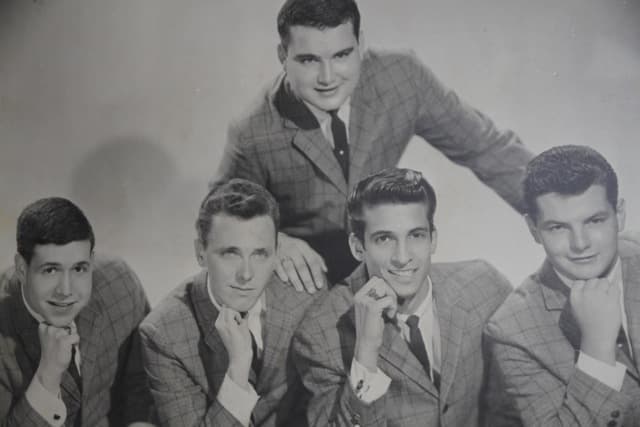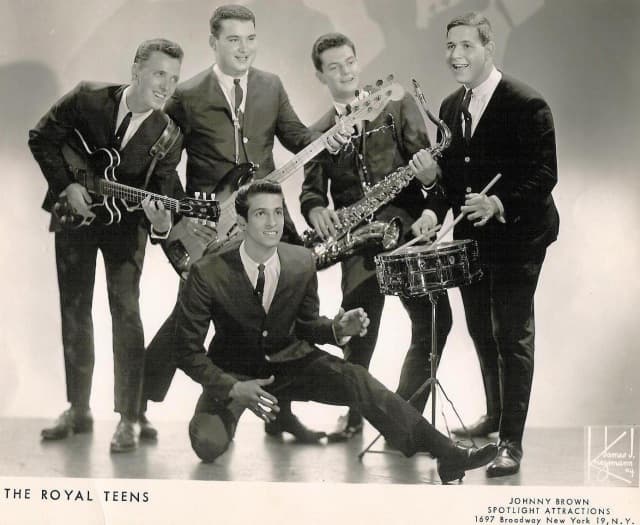 I have found that deep Passion, the kind kindled by your personal Essence, can also be fired by love and compassion.
My fourth "life"—after rock and roll, corporate America, and Silicon Valley entrepreneurship—came about because I wanted my screenwriter wife, Jane to reach her dream of directing her own screenplay as a main-stream feature film, as she struggled with stage IV breast cancer. We formed a film company, Chateau Wally Films, and completed the film What Matters Most before she lost her battle with this dreaded disease. The film has since been distributed in more than 50 countries. The point here is that she and I knew absolutely nothing about making movies. But Passion based on compassion, love, empathy
and understanding is as powerful as the Passion that results from finding your Essence, and that kind of Passion can move mountains. Little did I know it would happen again to me a few years later, also connected with the word "Chateau!"
It was then that I met and eventually married Inez, a beautiful person with a beautiful dream. She had bought a devastated 17th century castle—she rightfully knew it had a very special energy!—just outside of Prague, and wanted to create a place that enabled busy, stressed people to find body-mind-spirit therapies that would rejuvenate their lives and help put them
on a path to true success, well-being, and long-term fulfillment. Chateau Mcely (pronounced "meh-selly") was reborn after major renovation and eventually became an award-winning hotel, spa and restaurant.
For my part, I have injected my sense of technology and entertainment. Chateau Mcely was voted The World's Leading Green Hotel, and I entertain and lecture for various events. Again, this is an example where my wife and I knew nothing about the business of hotels, spas or restaurants, and yet we and our team have succeeded beyond all expectations. Passion, which
is composed of elements of energy, tenacity, compassion, understanding, love and insight, can accomplish just about anything!
And so now, the Chateau Mcely team, Inez, and I continue to follow our dream—to make a difference in the world by making a difference in the world of those who visit with us. We have our own laboratory at the chateau, and create, manufacture and distribute Mcely Bouquet, our own brand of healing natural cosmetics; we have created a special project called "Nely, Princess of Chateau Mcely" which includes a special Princess Suite, a children's book written by Inez, and a line of products for young girls, all directed at helping them become successful and fulfilled young ladies; as part of Chateau Mcely Forum™, we have created courses on Inspired Leadership, which are taught to young, promising businesspeople; and much more.
My Passion now is to take the experiences and learnings I have had over the past several decades and pass them on to you.
Jim Cusumano's book…is a wonderful reminder that…we have answers to life's greatest challenges, and can truly find meaning, fulfillment, success, and our purpose in life.
— Deepak Chopra, MD
It's business and life seen through the eyes of one of the most remarkable people you will ever meet…
— Gay Hendricks, Ph.D., President, The Hendricks Institute
BALANCE will help you approach the critical crossroads in your life in a whole new way,
and help you find the "giants" in your life that can guide you through them.
— Professor Gary P. Pisano, Harvard Business School
In a world in which so many people seek balance, meaning, and connectedness in life,
Jim Cusumano provides a tangible and inspirational road map.
— Helen D. Gayle, MD, MPH, President and CEO, CARE US
This is the story and the wisdom of a beautiful man—a Renaissance Man at that.
— Lance H.K. Secretan, Ph.D., Former CEO of Manpower Inc.
Get in touch!
For some question or to receive a review copy of Balance or to request an interview, please use the form below.