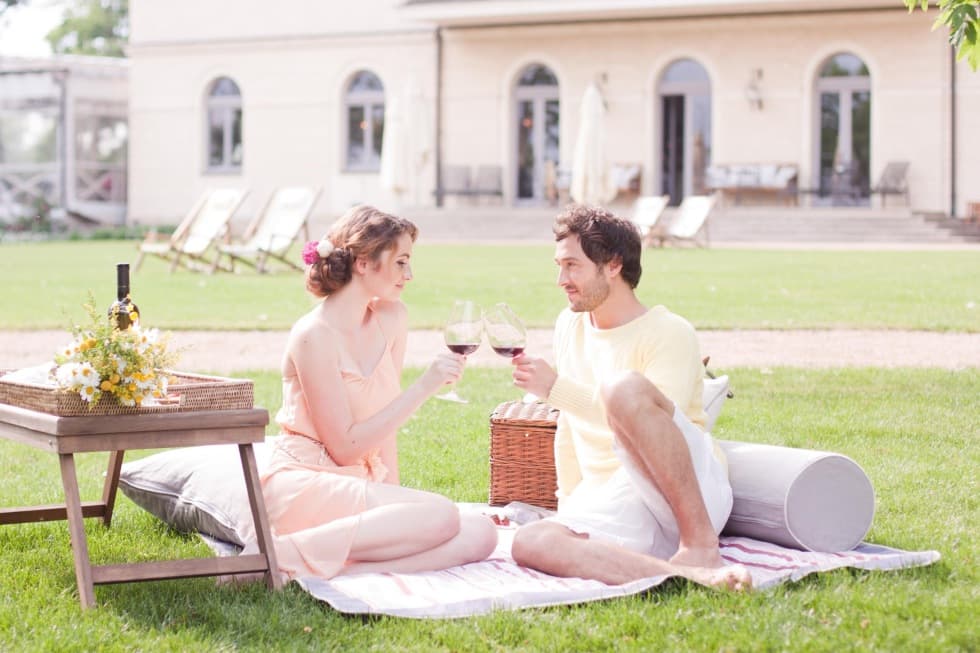 May Picnics
in the Chateau's English Park
May, one of the most beautiful months in the chateau park,
is made for picnics in the grass.
Make the day of love more special in our blossoming five-hectare English park filled with the scents of flowers and trees. Simply book a day, then just pick up your basket and a picnic blanket with pillows. Then just choose a place in the park that suits you best. After your picnic, head out for a stroll through the St George Forest, directly adjacent to the chateau.
Picnic season starts on May 1st!
Enjoy your picnic goodies right here at the chateau or pick them up
and enjoy them at home. We look forward to seeing you.
Soup: Vegetable cream
Fresh vegetables with herb dip
French bread with beef tenderloin and wild garlic butter
Grilled corn-fed chicken, green salad, tarragon dressing
Roasted almonds with chateau thyme
Fresh fruit
Chateau chocolate bar
Homemade chateau muesli bar
0.75 l Rajec mineral water
1 l Chateau lavender lemonade
0.75 l Rose wine "Hort"
Price per basket for 2 people: CZK 2 490