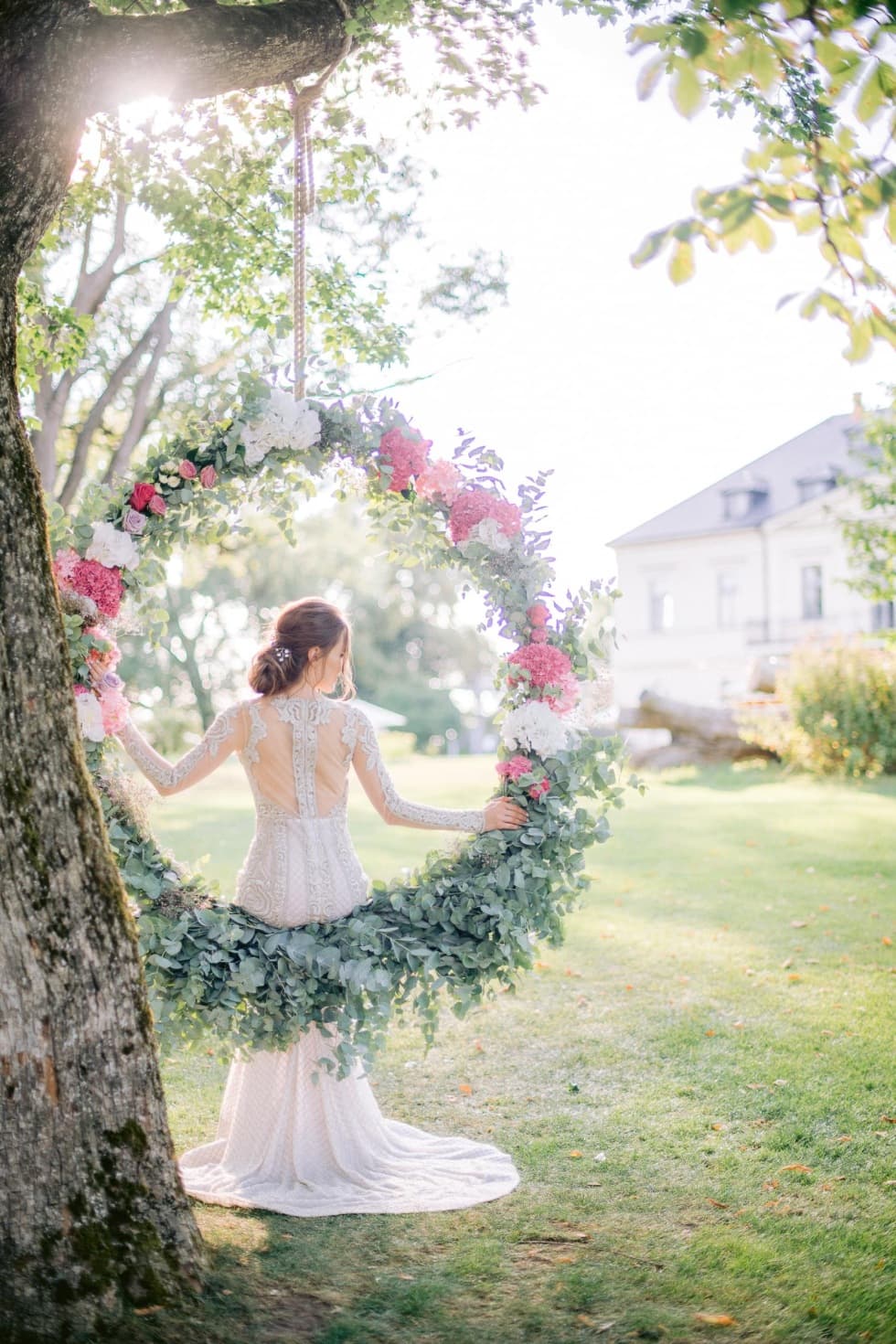 2023 Mcely Weddings - filled with rituals and endless veils!

March 1, 2023
Author: Eva Plchová
The wedding season is slowly getting underway at Chateau Mcely. What are the trends for this year's brides and grooms? Elegant dresses inspired by princesses and Hollywood stars covered in embroidery and pearls, complemented by a sleek hairstyle and an endless veil. Decorations in shades of pink and raspberry and tall multi-tiered cakes - true works of art - will be the winners. Executive Chef Honza Štěrba will swathe his art on the plate in smoke effects; bartenders will mix sensual cocktails and create designer niches with coffee.
Wedding rituals will play a significant role, for which our chateau is perfect. How about indulging in a pre-wedding ritual and long hours of pampering in the MCELY BOUQUET SPA - from a couple's ritual to a manicure? Our wedding coordinators can prepare all the details and scenes of the wedding day thanks to new visualizations and sketches based on the wedding couple's personalities and the wedding's central theme. Wedding traditions and customs, including breaking the plate, return to the fore. Everything will be complemented by eco-friendly wedding gifts (for example, planting a love tree in the park) that harmonize with the green Mcely philosophy. This year, the trend is for weekend weddings to bring families together and playful installations featuring floral altars or statues.
Read the interview with Vlastimil Plch, founding CEO of Chateau Mcely, for the British magazine Real Life Weddings, published in early 2023.