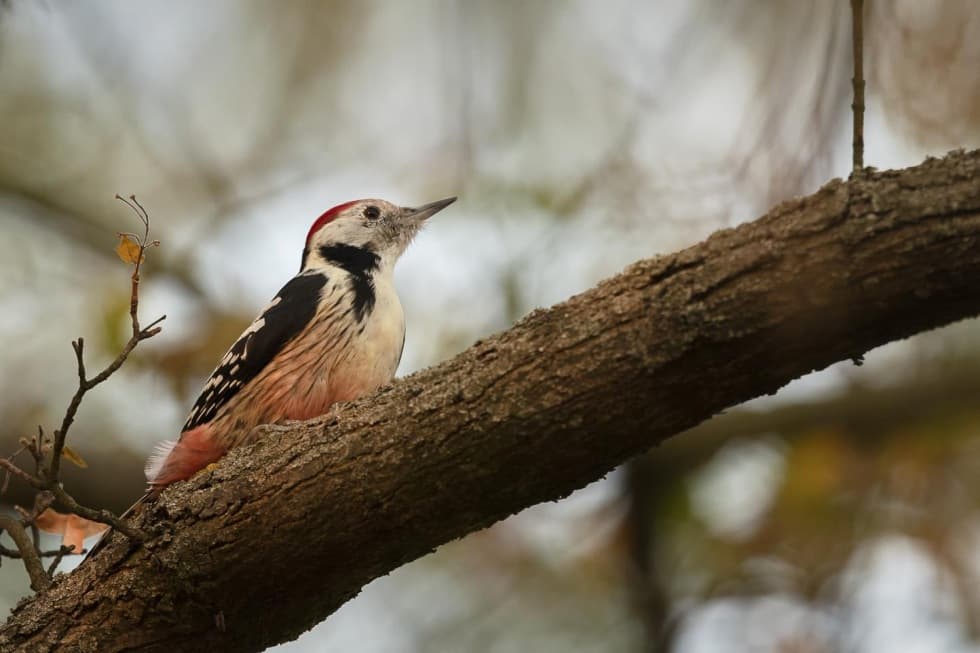 The Journey Towards a Greener Outlook
Right from the beginning, it was completely natural for us here at Chateau Mcely to be guided by principles that are in harmony with our philosophy of care and love for ourselves as well as to our surroundings. This means behaving in an environmentally-friendly manner, it means thinking about the consequences of our actions, continuously keeping on our toes, and constantly doing something more. For one person, it's a matter of choice. For a hotel, it's a big challenge.
---
The Chateau Mcely team didn't shy away from this commitment and has made an eco-friendly approach their mission. Even during the renovation phase, the architects made certain that the interior furnishings and fittings were sourced from local Czech manufacturers to the greatest extent possible. Choosing a quality supplier who doesn't need to clock up hundreds of kilometers because they're located in the middle of nowhere certainly seems like the ideal solution. And in this way, Chateau Mcely honors the character of the place where it sits and pays homage to the tradition of Czech craftsmanship. Today, the use of local sources is much more accepted, but at the time that the chateau was being renovated, it was considered a revolutionary approach, one that quickly proved its worth. Soon after Chateau Mcely opened, it garnered enormous acclaim in the form of the international World's Leading Green Hotel award. What's more, the hotel's standards increased many-fold because of this eco-friendly behavior. Chateau Mcely become the first five-star green hotel in the Czech Republic and the second in all of Europe!
The details that make daily operations more complex make sense in the long run. This applies pretty much to all the wheels in the machinery that makes the hotel tick. Behind our peaceful fairy-tale facade, we're always busy. The receptionists, housekeepers, spa therapists, and caretakers all keep the well-being of our guests, as well as that of our planet, in mind. Nothing is carelessly thrown out, nothing is wasted for no reason, and when something actually wears out, the hotel sends it off to a new life by being recycled. Even the trash our guests throw in the wastebaskets is sorted by hand. And we also sort waste in a place where there isn't much time for it – the kitchen. Anyone who's ever take a peek behind the scenes at a big restaurant has an idea of the heavy workload there. On the other hand, thanks to goodwill and good planning, they can accomplish this task almost with smiles on their faces.
The primary motto of Honza Štěrba's restaurant always was, still is, and will always be: Local ingredients! Herbs grow near the chateau in the garden – during the summer, our chefs simply walk down the path and pick them. A bit farther down, giant blueberries ripen, and roses, which others would at most put in a vase, are used by our head chef to make wonderful ice cream. Try the recipe on page 65 for yourself! To date our restaurant team has achieved its greatest success as enthusiastic growers with the snail farm they set up in the garden. Snails have never been this close to the chateau plates, and have been a great success on the restaurant menu. Whatever our chefs can't grow or make themselves, they bring in from local farmers and organic farmers. The exquisite cheeses, sausages, and meat on your plate come from our vast family lands. Our fragrant bread is delivered from the Ledecká Bakery and fresh fish come from nearby Psinice u Libáně. Our kitchen scraps are fed to the chickens or rabbits that live with our employees or neighbors.
A sensitive spot on the ecological balance sheet is often heating. And Chateau Mcely, with its high ceilings and spacious party halls, needs some serious power to ensure that delicate princess feet don't freeze in their slippers on the coldest day of the year. Heat is provided by an energy-efficient furnace, which luckily requires nothing more than wood chips from local suppliers to burn. 100% of our electricity is also green, which is also more expensive. But it's worth it! The chateau already generates a part of its necessary electricity from photo-voltaic cells. The water in our swimming lake in the park is heated in the summer using solar collectors. The lake itself isn't just a lovely green pearl to admire. The water plants on the shores were specially chosen to help maintain the water's natural balance – it's filtered through their root systems and a sand filter. Thanks to this demanding maintenance – without the use of a drop of chemicals – even guests with sensitive skin can enjoy a swim in the lake.
Chateau Mcely's approach to the environment is admirable and inspiring. Eco-friendly guests are truly welcome here. For example, you'll find an electromobile charging station in our parking lot. What's more, the chateau's employees have this amazing knack for perfectly harmonizing love for nature with high levels of comfort. Have you ever thought about how many bottles of skin lotion or shampoo get thrown out when the doors close behind a guest at a better hotel? How many towels get washed every day that were only used once to dry hands? The modern hotel industry is drawing more and more attention to such eco-UNfriendly practices, and the Chateau Mcely team is on top of all the latest trends. You won't find any unnecessary plastic containers in our luxurious chambers, and if you want to keep the towel that you used once to dry your face, just leave the universal symbol and hang your towel on its hook. With these small gestures, guests can get more involved in our efforts to ensure that we're not just giving sustainability lip service – to ensure that our children have an even greener and healthier view out the windows. This work is never done.
From the book "The Treasure of the Mcely Family", SOFFA, 2016