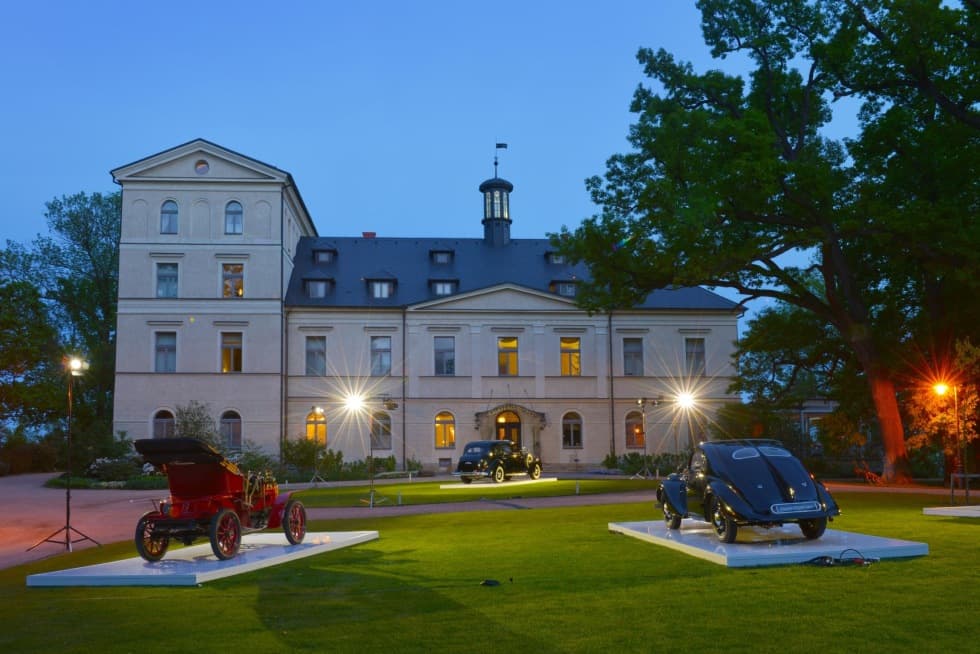 A Place for Every Occasion
Located near Prague, Chateau Mcely is the ideal location not only for your off-site meetings and business meetings,
but also family celebrations and other joyous occasions, such as christenings and reunions.
"A new way of looking at things better achieved in the enchanted creative environment of Chateau Mcely than in a meeting room in the middle of the city. Located just an hour from Prague in the midst of the magical St. George Forest."
Corporate Events & Private Celebrations
Chateau Halls
Chateau meeting spaces, including the Golden Hall, the Studiolo Library, and the Plate, Tea and Theatre Salons in the Piano Nobile restaurant, can comfortably host meetings from several participants up to 70 people. Meetings in chateau halls can be combined with sessions in the English park to achieve diversity in the meeting environment and a creative atmosphere. For larger groups or strict privacy, the chateau can be rented exclusively. All meetings spaces are air-conditioned.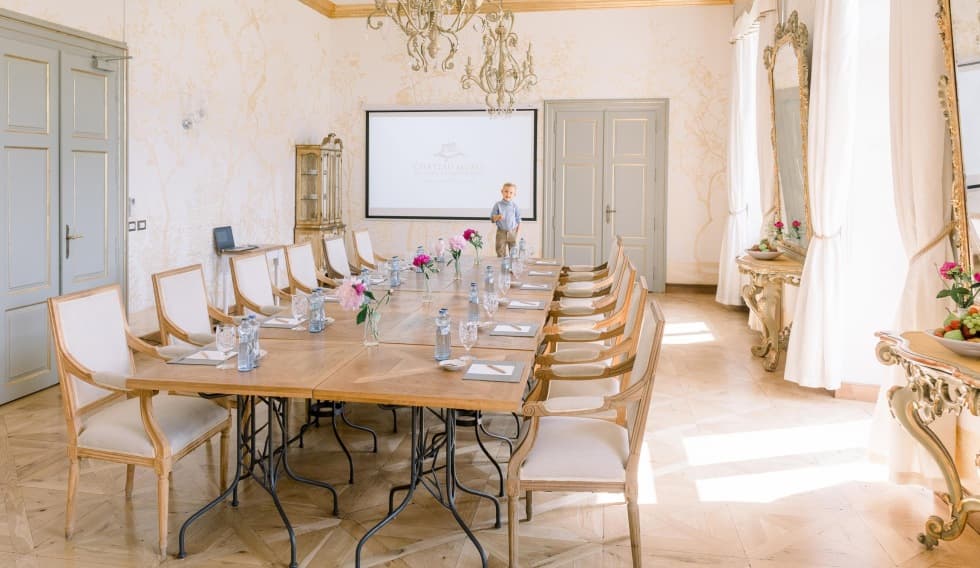 Business, Bliss & Balance
Our goal is to awaken new energy within you and guide you towards understanding the meaning of life while experiencing the true feeling of gratitude and fulfillment in both your private and professional lives. Teams whose members live in balance are more creative, healthier, more productive, and therefore more successful.

Find inspiration in programs led by Chateau Mcely's owner and a true leader, James A. Cusumano.
Balance
The Power of True Service
Reward, Re-Energizing, and Rediscovering Balance