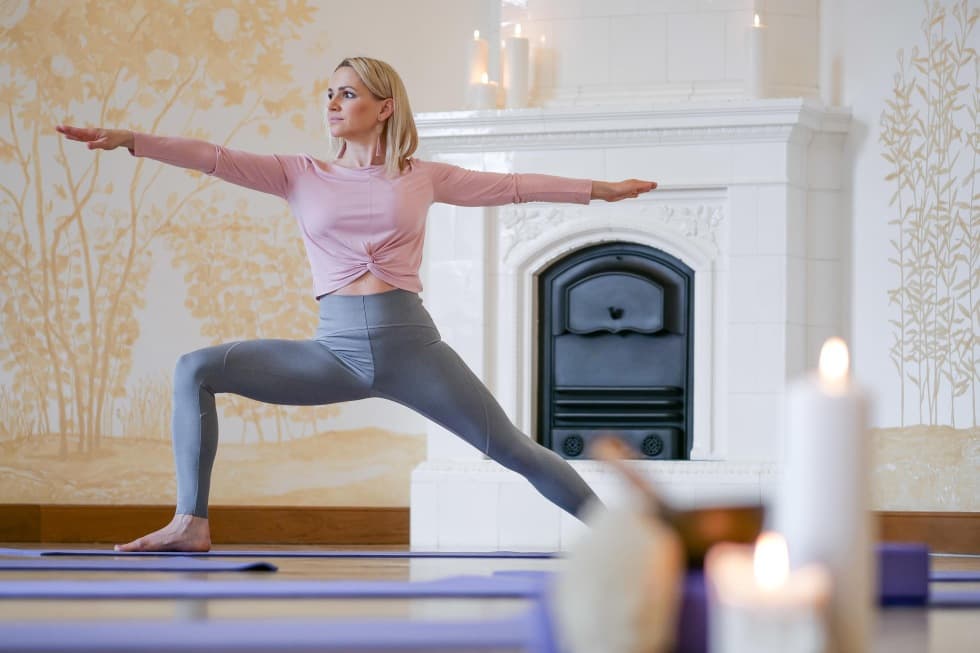 Yoga Retreats
Thanks to Chateau Mcely's energy and atmosphere, it has become a popular location for yoga weekends and retreats. Organize a yoga weekend for your clients in our oasis of calm. We'll help you achieve inner harmony and balance of body, mind, and soul.
---
Classes take place in the Golden Hall with big windows and with nice english park views (capacity of 14 people).
We have yoga mats and basic yoga aids available.
During the summer, take advantage of the English park - in particular, the meditation garden with its yoga podium.
Walks and breathing exercises in the nearby St George Forest are very popular.
We can offer a special light menu.
Find Inspiration
60 minutes Full Gentle Yoga Flow Class "Choose Love Everyday" by Jana Kyriakou from Chateau Mcely
Read more about it and find more inspiration in our blog Inspire.
Also try a morning 15-minute yoga practice with Jana Kyriakou.