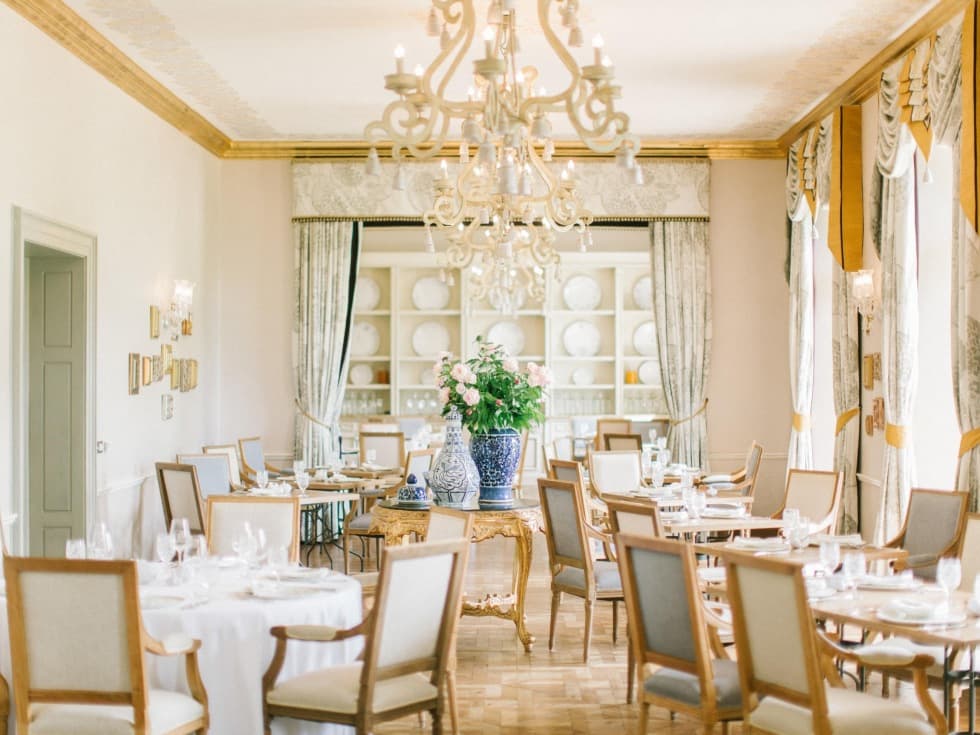 Piano Nobile Restaurant
At Piano Nobile, which regularly ranks among the best restaurants in the Czech Republic, a creative team led by the experienced chef Jan Štěrba prepares delicacies for our guests. Jan takes inspiration from nature, the surrounding forests, the local Nine Flowers herbal tradition, and the traditional family recipes of the chateau owners, the Cusumano family.
For your maximum comfort, please always book your table in advance. We look forward to being part of your culinary experience.
Enjoy our restaurant Piano Nobile in a Smart Casual dress code.
When are we open?
From 8 a.m. to 10 a.m. – Breakfast
From 12 noon to 4 p.m. – Lunch (last lunch orders are accepted at 3 p.m.)
From 6 p.m. to 11 p.m. – Dinner (last dinner orders are accepted at 10 p.m.)
From 4 p.m. to 6 p.m., the chateau kitchen is closed while the team prepares for the evening service.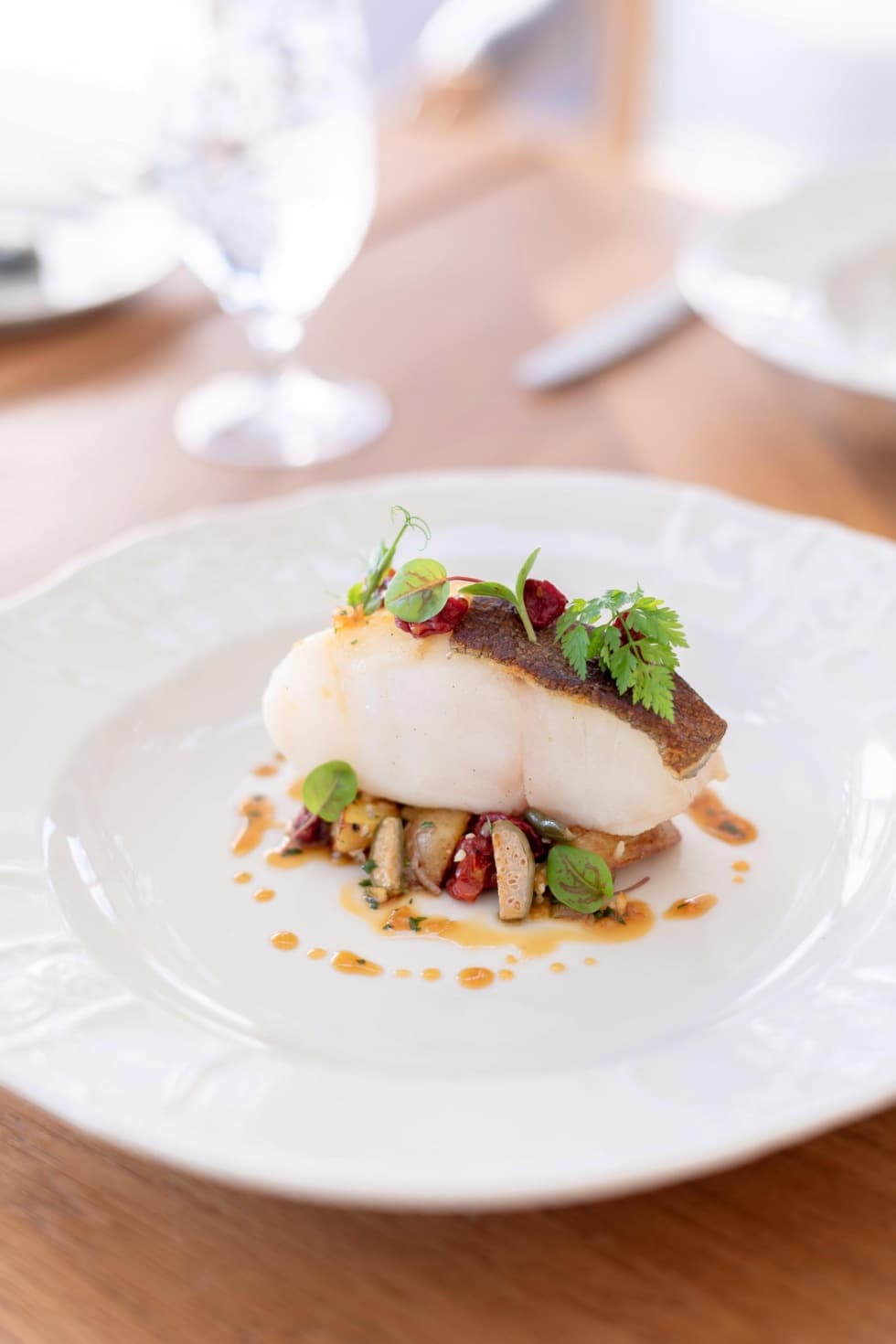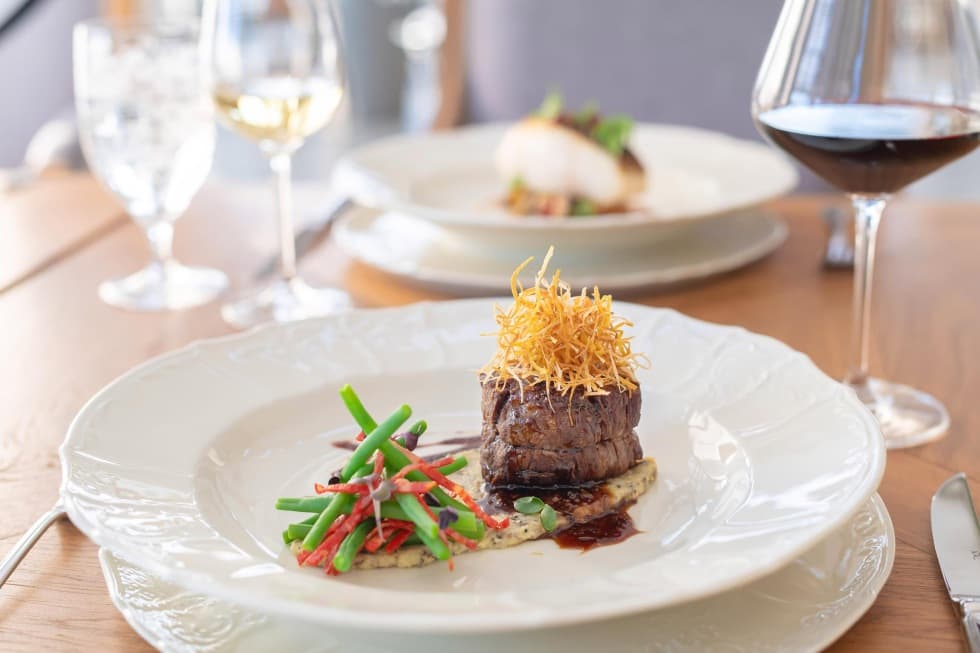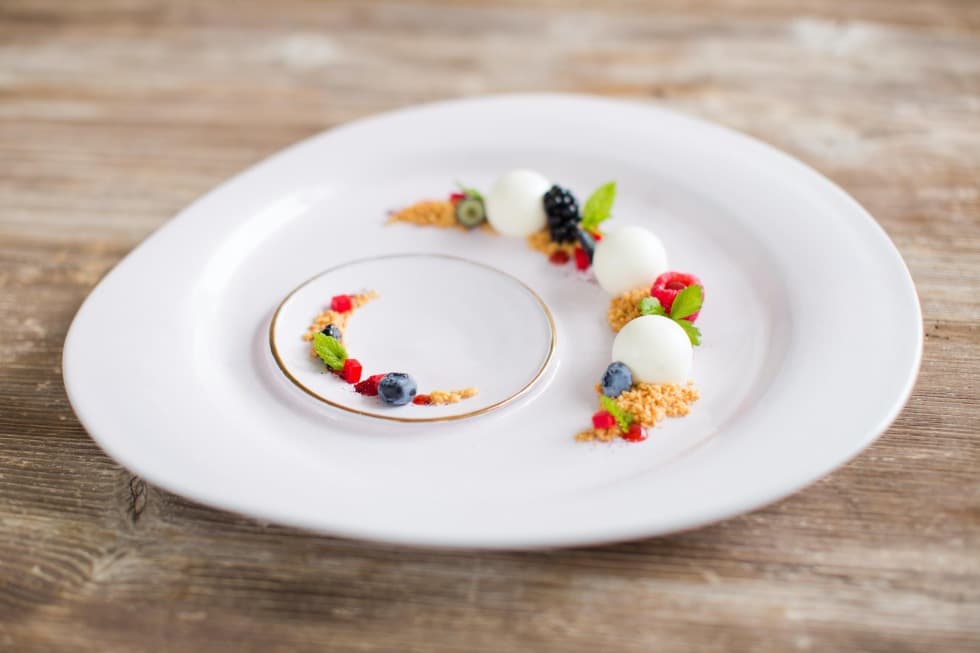 What's on the menu?
Our creative culinary team uses primarily ingredients from local suppliers, the chateau gardens and smokehouse to create an exquisite seasonal menu under the experienced direction of executive chef Honza Štěrba.
In addition to the à la carte menu, you can also enjoy a leisurely breakfast, tasting menus, or special themed menus which we prepare during the whole year. For our younger guests, we offer a Princess Nely children's menu, full of fantasy, and we even have a special menu for dogs.
Executive Chef Honza Štěrba
Honza has been a member of the chateau's culinary team practically since its opening, and has gradually worked his way up to the executive chef position.
"I love coming up with all kinds of new delicacies based on high quality ingredients that are - to the extent possible - sourced locally. At Chateau Mcely, we not only prepare delicious food, but we also grow our own herbs, make our own marmalades, smoke fish and meat in our chateau smokehouse, and make a variety of other house specialities."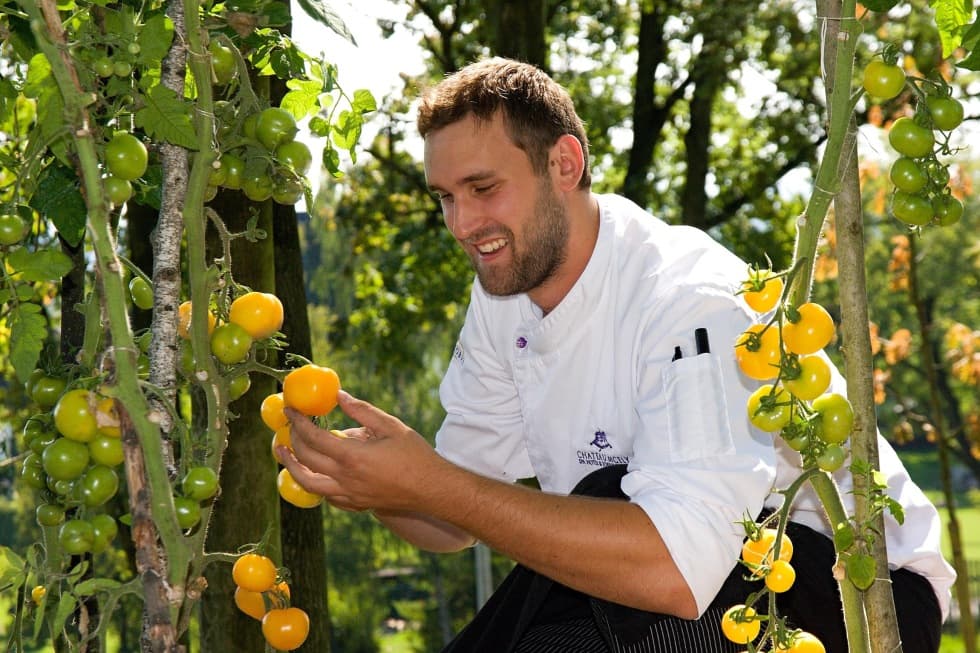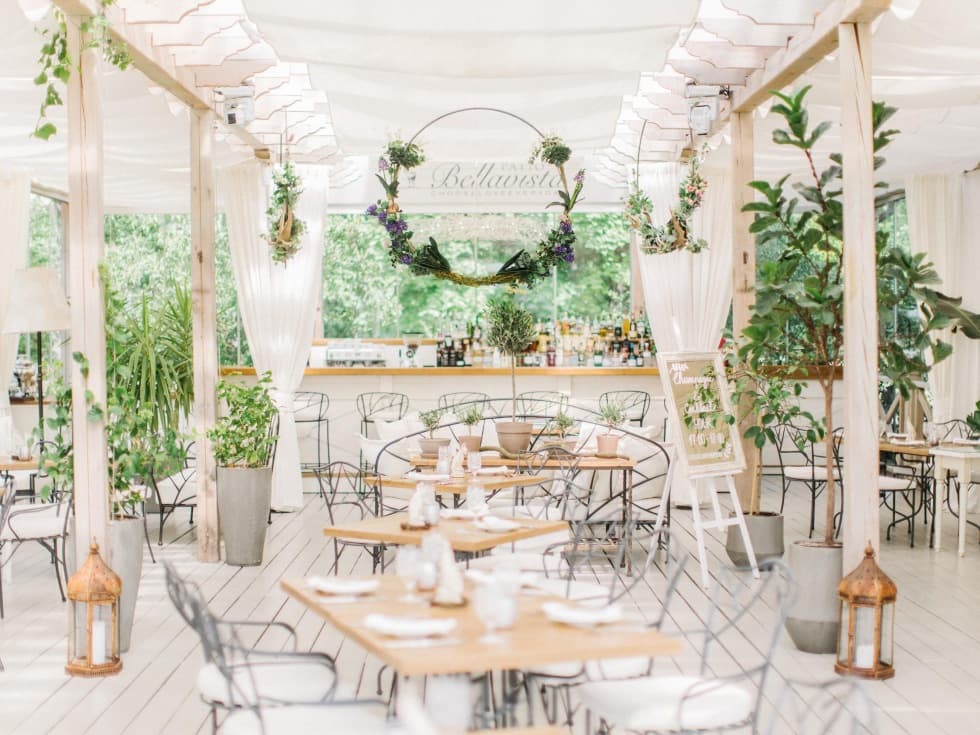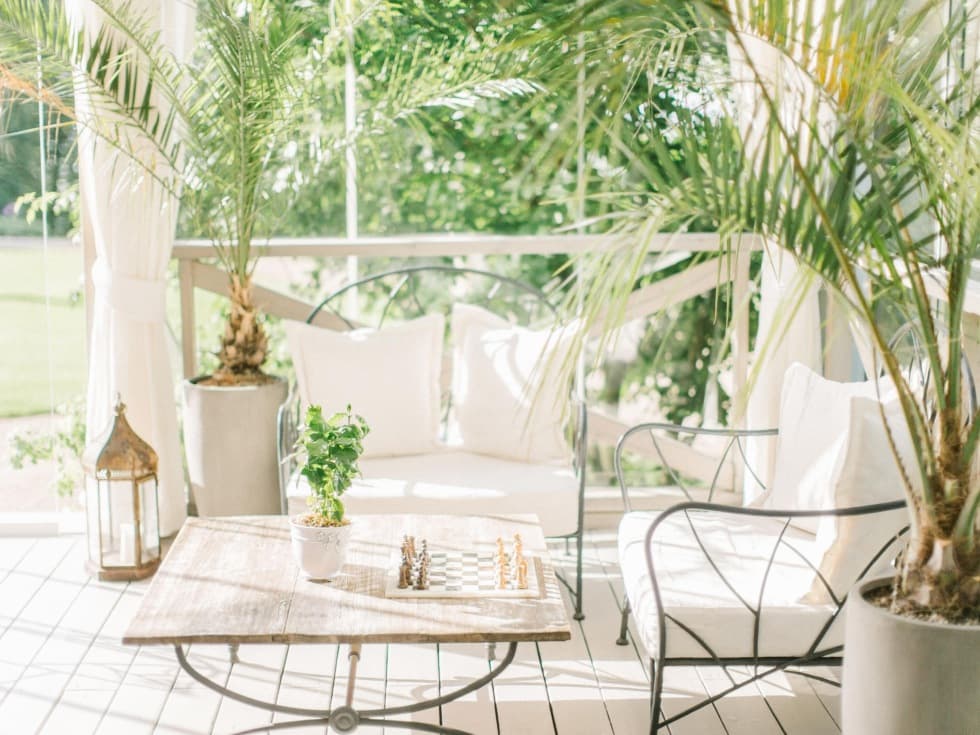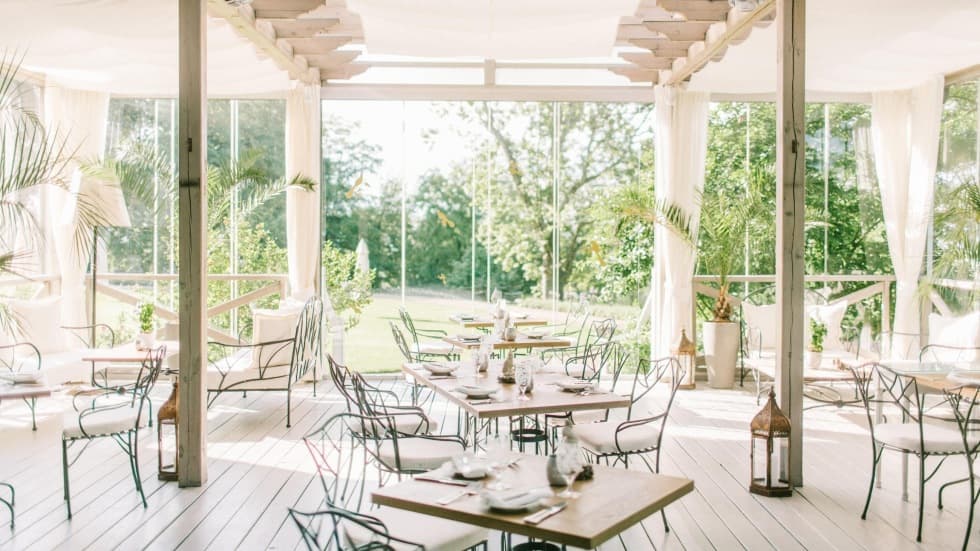 Bellavista Patio
A beautifully designed bar with views of the surrounding park. In addition to the stunning views from the patio, guests can enjoy truly unconventional Signature cocktails with ingredients from the chateau gardens, essential oils, homemade syrups, enriched with products from the MCELY BOUQUET collection, such as Tangerine Candy Scrub.
You can also enjoy a wide range of alcoholic and non-alcoholic beverages, such as trendy rums and 14 types of gin from all over the world. You'll won't have a Gin & Tonic like ours anywhere else.
The Alchemist Club
The Alchemist Club is located in the chateau's cellar and is a wonderful place to sit with a glass of wine or cognac after dinner.
The Alchemist Club is the favorite place of the chateau's owner Jim Cusumano, who is often called a "neo-alchemist" by his friends. This is perhaps why you can find here an original jukebox that Jim brought to Chateau Mcely from his family residence in California.
Wine Cellar
The wine cellar at Piano Nobile holds over 1,000 bottles of 260 different wines from all over the world, including world-famous Bordeaux wines.
Our cellar also features a comprehensive selection of wines from one of the most renowned Czech vintners, Jiří Hort, whose wines, without exaggeration, have conquered the world. He has created a special cuvée for Chateau Mcely, which can be tasted only here.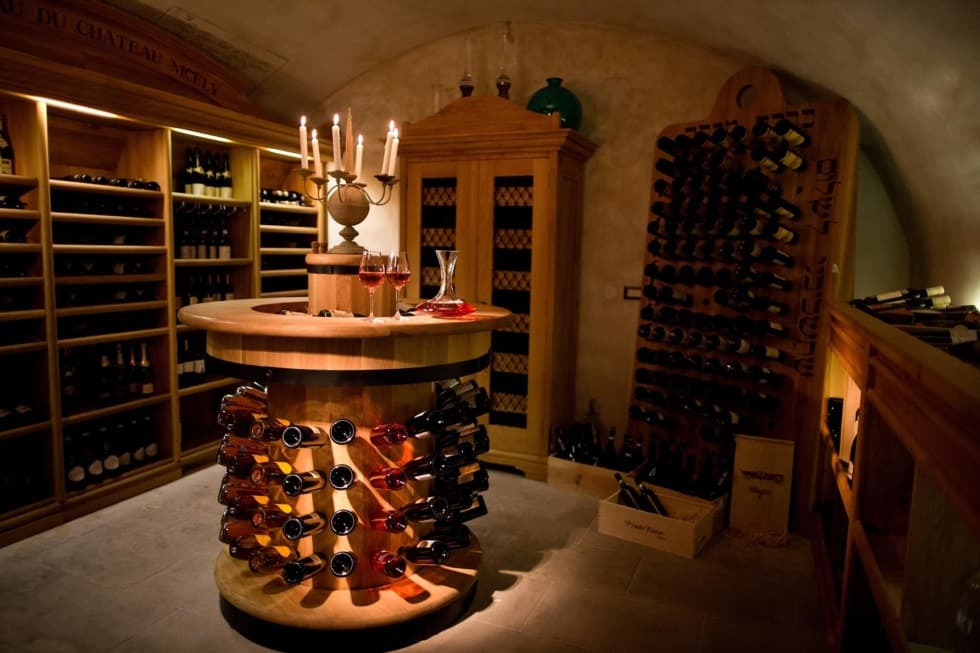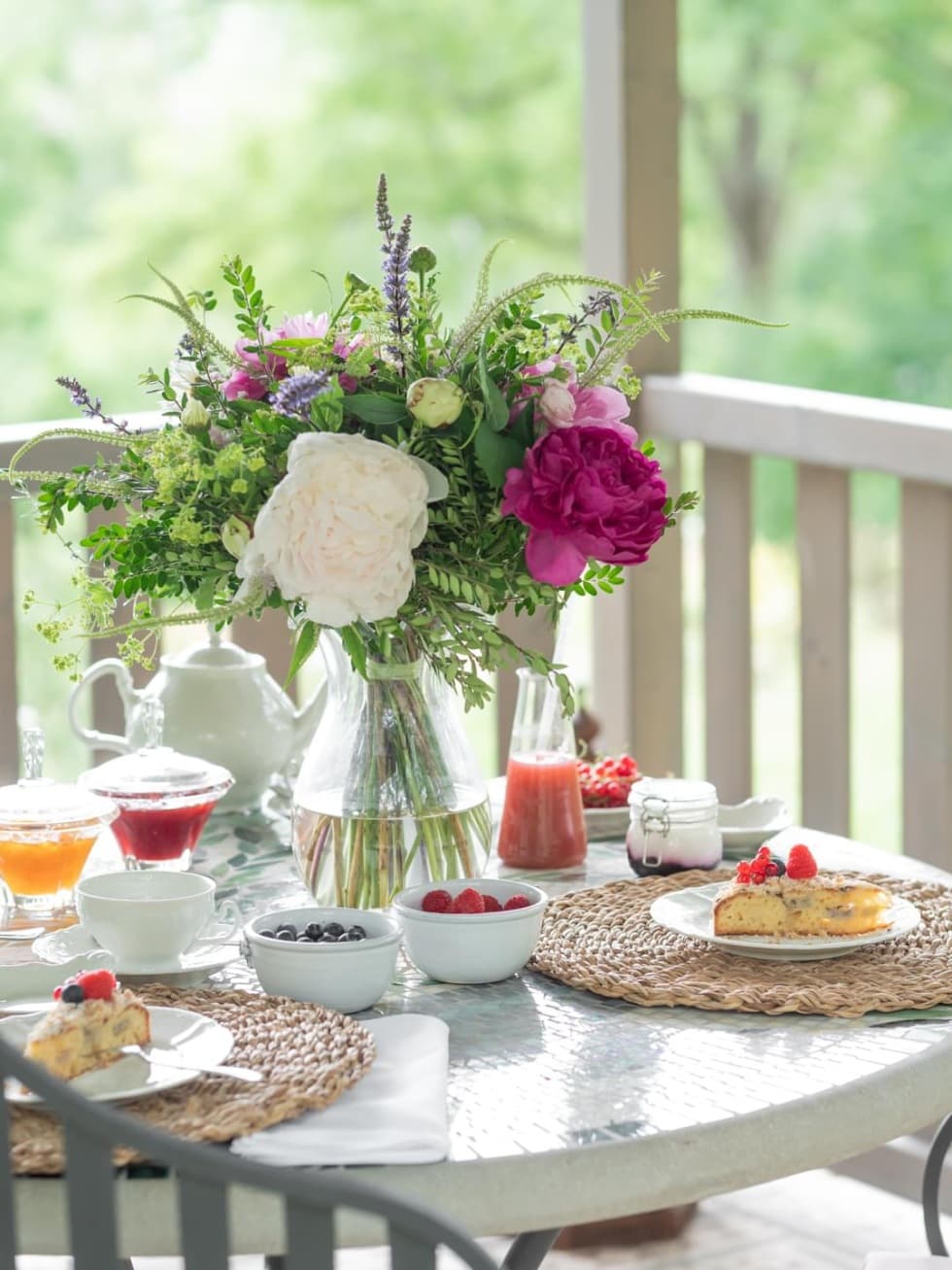 Aenean eu leo quam. Pellentesque ornare sem lacinia quam venenatis vestibulum. Nullam id dolor id nibh ultricies vehicula.