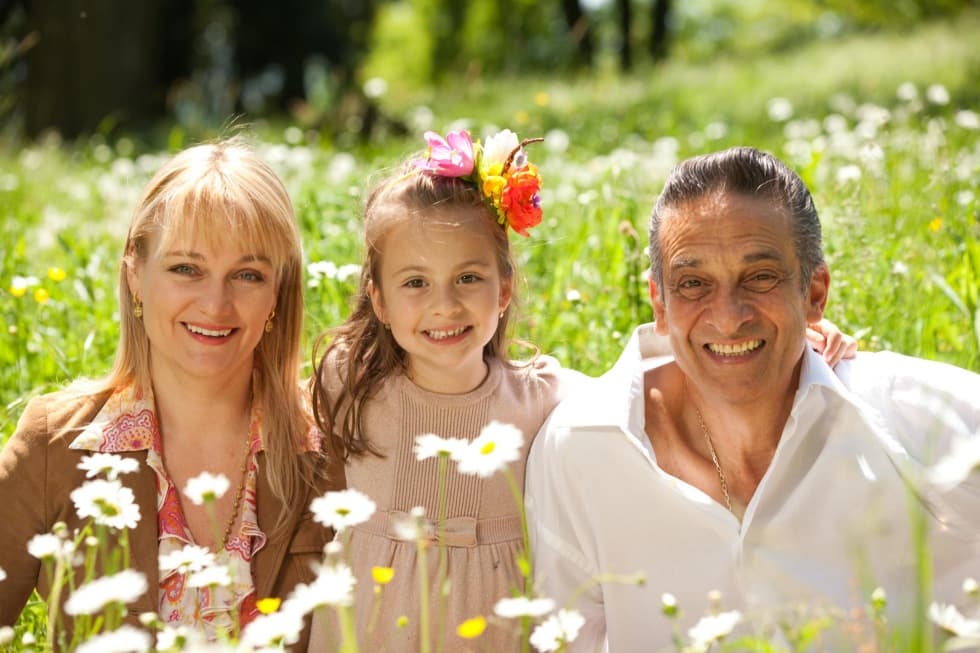 The Founders' Story: Inéz & James Cusumano
The Rebirth of Chateau Mcely
---
It all started when I decided to change my life. I left a great job as a development manager wearing a suit and high heels and began searching for my true mission in jeans and sneakers. I longed to use all my acquired skills and experience to create a unique place – a place where one could rise above everyday reality, and from this bird's eye view, better organize one's life priorities.
In September 2001, by a twist of fate, I found myself in an abandoned chateau in the middle of the Czech countryside. It stood high above the surrounding countryside, with beautiful views in the distance on one side, and a deep and mysterious forest behind it. The chateau was on the list of endangered monuments and in a truly deplorable state. The park was so overgrown so that even the avenue of oaks was completely unrecognizable and the weeds were growing up all sides of the chateau. But I didn't notice any of that. All I could feel was the compelling energy of this place that enchanted me. It helped me find a way to make the chateau mine and overcome all obstacles during the following years.
At that fateful moment, I really had no idea that this place would soon become my home and the perfect playground for the realization of dreams - not only mine, but of the whole wonderful Mcely family, which soon began to take shape around what was happening at the chateau. Just a few months after my fateful visit to the chateau, I traveled to the United States, where I met my future husband Jim. He joined me with great enthusiasm to carry out my soulful vision of the chateau's reconstruction. In addition to much-needed funding, Jim also contributed his extensive experience in human resources and leadership. He was not only a successful businessman in Silicon Valley, but also a film producer. He helped to better identify the higher principles behind our common aim, which has morphed into our common vision:
We want to offer so much more than just hospitality. We want to enrich the lives of our guests, colleagues, investors, suppliers, the community - and thus the whole world...we are changing the world for the better...
So a young woman's dream soon turned into a family business. In addition to a loving husband and a wonderful daughter, I soon acquired a large Mcely family made up of my closest colleagues. Eva and Vlasta Plch hold a special place among them. From the very beginning and opening the Chateau Mcely in 2006, they have been Chateau Mcely's co-creators, breathing life into it every day. Without their constant loving attention, the chateau would look completely different today.
The chateau in Mcely brought me not only a huge burden of responsibility and duties, but also unprecedented happiness and a feeling of fulfillment. In addition to family well-being, I consider it a great blessing that I can be useful. That everything I have learned, I can apply to the realization of my mission.
Since the first time I visited the chateau, I have devoted all my creative power to the huge daily piecing together of the jigsaw puzzle that is the social project called Chateau Mcely. For me, it's a platform for spreading happiness and experiencing my own personal satisfaction.
It makes me so happy to see how many people in the area have a permanent job thanks to Chateau Mcely. It gives me immense pleasure to see how many families have formed among our employees, how many children have been born out of their loving relationships, how many cozy homes have been built. I am delighted to see young promising people grow, discover and develop their potential. It gives me great pleasure to see them stay with us for many years.
I love to see how happy we make our guests every day and how we inspire them with the experience of love they enjoy here with us. We often hear stories of couples who got engaged at our chateau, then got married here, baptized their children in the local church, planted a tree in our park, celebrated their wedding anniversary or their daughter's birthday in the style of Princess Nely.
My greatest wish is that we can continue to bring joy into and uplift the lives of the people around us, so that our inner motivation and creativity, which we draw on constantly to improve the unique experience that is Chateau Mcely, does not desert us.
From my heart to yours,
Inéz Cusumano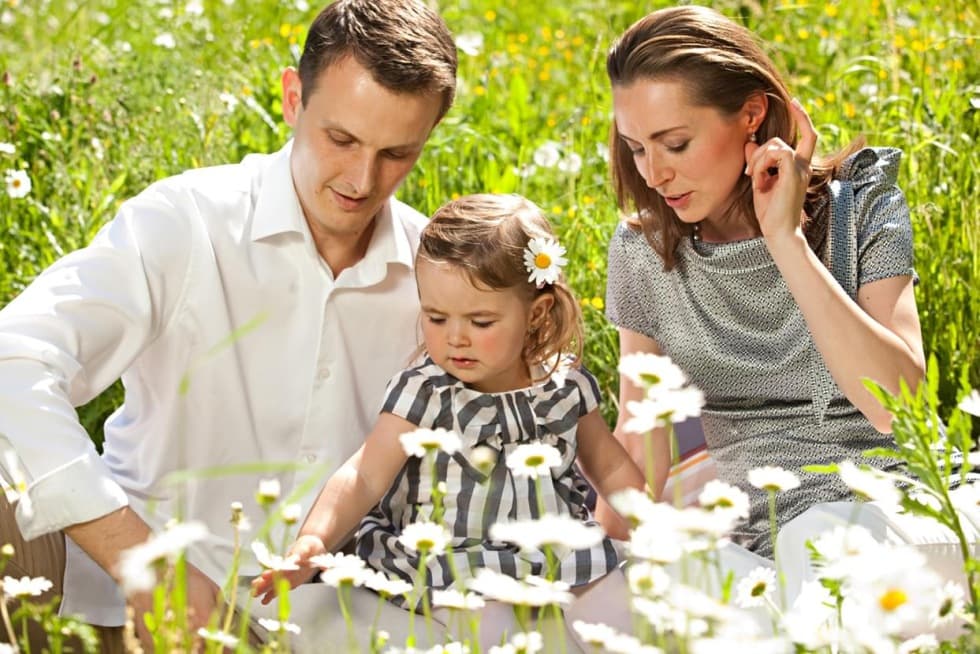 Co-Founders Eva and Vlasta Plch
I first met Inéz Cusumano in 2005 at a working meeting of tourism professionals in the Elbe River Valley micro-region. I watched with admiration a woman presenting drawings of what was to become Chateau Mcely. I told my husband about it when I got home, and he gently joked that they were surely all waiting for me there, but when he heard that the owners were ideally looking for a married couple to take care of the chateau, thoughts began to creep into his peaceful dreams. That weekend we went to see the chateau in Mcely.
Even from a distance, across the overgrown English park, we saw an elegant waiter through the window, heard the clinking of cutlery, and saw a smiling receptionist. We could feel that something unique was happening behind that gate - something we wanted to be part of. I contacted Inéz and asked for an appointment. We were nervous, especially when we found out that this was a very successful married couple with many years of experience. To our pleasant surprise, we were welcomed by a lovely couple at their Prague office in Pařížská Street, and from the first meeting it felt like a family meeting to discuss the reconstruction of their house. Our fears faded and the story began to unfold. Many meetings took place, during which we discussed the newly emerging project at great length. I guess it was meant to be - one summer evening the phone rang, and we learned that the gates of Chateau Mcely were open to us and that we were invited to become an important part of it.
From the beginning, Vlasta managed the chateau. I was in charge of marketing, PR, sales - and partly housekeeping. Then our two children, Annie and Simon, came along. Now I take care of PR, the chateau's charity program, and a calendar of events offering our guests a variety of experiences year-round, and I try to be a creative spirit and support for the chateau and my husband.
Chateau Mcely is a matter of the heart for us. Standing behind it are owners who share the same life values as us, and that has always united us. At the chateau, we also feel a connection with our family history. My grandfather came from nearby Žitovlice and my husband from neighboring Křinec. We both feel that this is where we belong - that the chateau and life here in the Elbe River Valley were our destiny. We try to do everything in accordance with our moral and inner convictions and we believe that guests will always appreciate honest service. We are also extremely fortunate to have such amazing colleagues on our team. Many of them have been taking care of our guests since the chateau opened. It makes us happy that the chateau has such a strong positive energy - one that attracts the right colleagues and guests. And we are always happy to share it with you!
Thank you for your continued trust.
Eva and Vlastimil Plch
Watch the story "Chateau Mcely Reborn"