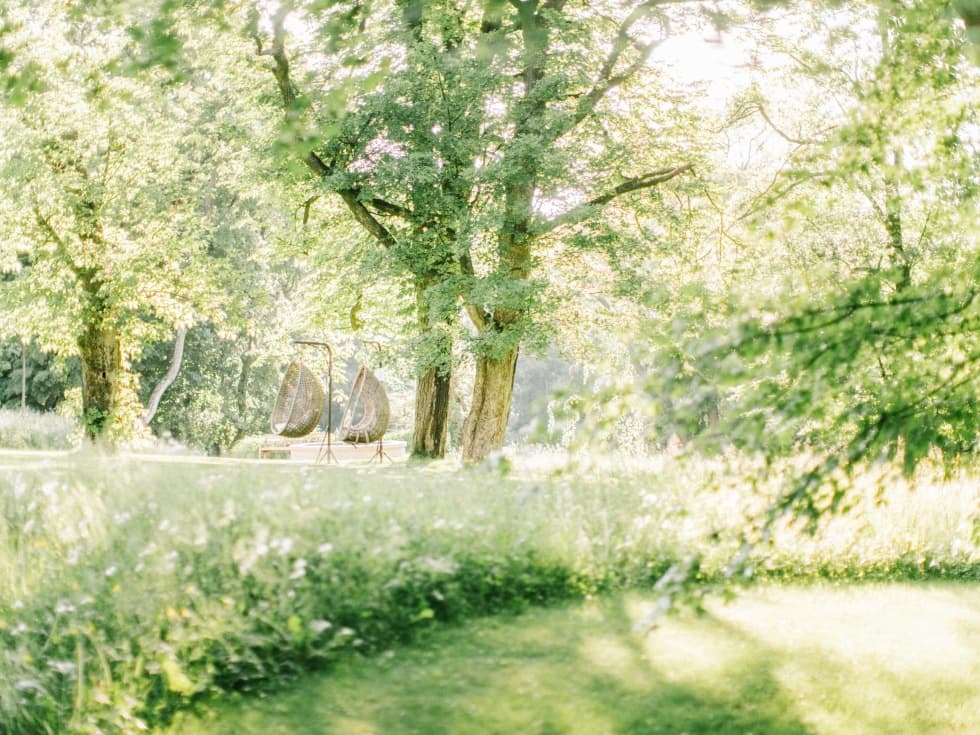 "I met Jim and the Chateau Mcely Team in the most critical moments of my career. Whether we were redefining the future of Česká pojišťovna, creating a transformational strategy for our customer services unit, or trying to provide an alternate perspective and source of inspiration to our core management team—on every occasion the Chateau Mcely Team helped us tremendously through their hospitality, service orientation, and a pleasant and inspiring environment to make our work effective and an enjoyable part of our journey. By adding Jim's insight into purpose and passion based leadership, which he shares in a provoking discussion with the audience, you receive an irresistible mix of comfort, inspiration and provocation that will help you ask why, question the status quo and strive for things you didn't think about. If you seek a great place and team to help you create and build your future, Chateau Mcely is definitely an excellent bet."
Pavel Rehak
Chief Executive Officer
Česká pojišťovna
Czech Republic.
"I've spent time at Chateau Mcely and think it's a great place to hold corporate events. It's easily accessible from Prague and the feeling you get from the chateau and grounds is very professional. The staff is top-notch - attentive without being intrusive"

"I have participated with Jim in several recent business conferences. As a conference organizer, I find him to be an authentic speaker and presenter of creative and innovative material that you don't find at other events. As a fellow participant I look forward to Jim's questions, he's always seeking more from the presenters, and his comments always add another valuable dimension to the event."
Carlos Gutierrez
Dean—School of Business Administration
Anglos American University
Czech Republic.
I have been to Chateau Mcely many times individually, as part of YPO groups and last year we had a 2-day top and middle management retreat there. The service is always exceptional and I would rate it amongst the best anywhere in the world. The facilities are top notch and well maintained as well as reasonably priced and an excellent value for a business meeting venue.

I have known Jim personally since he came to the Czech Republic and he is a great inspiration for me. Besides this, he is a world class motivational speaker and I would compare him with some of the best I have experienced at YPO, WPO and elsewhere. His life story is unique and when combined with his exceptional presentation skills, it is a fantastic combination. His presentation rated as the No.1 memorable item from our retreat last year for our top management.

I am delighted that Jim is here with us in the CR and would personally use Chateau Mcely as often as possible for retreats and team building (the team returns totally rejuvenated in every way , form and fashion), as well as for personal visits.
Sanjiv Suri
President & CEO of Zátiší Group.
"Chateau Mcely is that extremely rare combination of an exquisite physical structure, impeccably run in almost a "family" way by local people who take a genuine interest in every possible way to provide a space that is conducive to contemplation and healing while still possessing the essential technical sophistication to support a high impact CEO conference. Located just outside of Prague, for a small highly discerning group it is one of the best in Europe."

"Jim Cusumano is that unique individual who combines incredible success in five separate careers, including several important books on topics as varied as climate change and quantum physics, with the communication ability of a professional speaker operating at a global level. At the same time, he is one of the smartest, most capable and charming men you'll ever have the pleasure to encounter and collaborate with. And, where better to connect with Jim's wisdom than at his "home base" at Chateau Mcely which he and his incredibly talented wife, Inez, have so lavishly restored. To spend time with Jim examining the most pressing issues of leadership is one of the most delightful and rewarding experiences you'll reflect pleasantly on years into the future."
Rinaldo Brutoco
Founder, President & CEO
World Business Academy
Santa Barbara, California