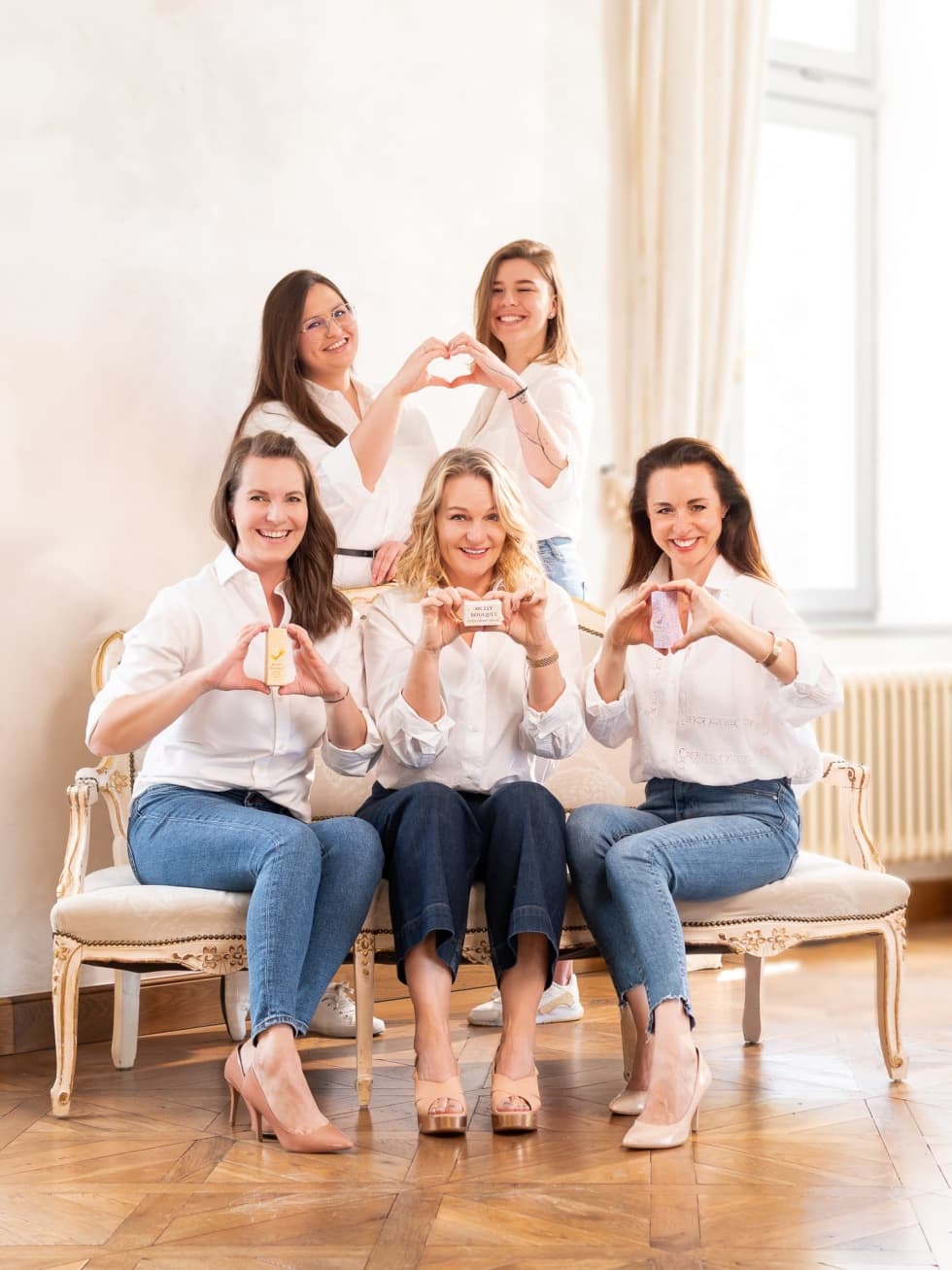 Quick, highly effective skin smoothing and brightenning with our new
Divine Garnet Peeling
October 3, 2023
Author: Inéz Cusumano, Eva Plchová
After four years of development, MCELY BOUQUET announces the expansion of its exclusive Divine Collection with this year's third new product - Divine Garnet Peeling for highly effective skin smoothing and brightening in minimal time. Inéz Cusumano, the founder of the all-natural cosmetic line, wanted to fill this gap in the divine mosaic of home care products for youthful-looking and healthy skin, with effects approaching those of professional salon treatments.
The Secret of Divine Garnet Peeling
The highly effective skin smoother and brightener combines the benefits of chemical and mechanical skin exfoliation in one product. Inspired by professional micro-dermabrasion, it helps transform the surface of dull or flaky skin into a smooth, radiant complexion in one short step in the comfort of your home. Without thoroughly removing dead skin cells, your other skincare products and your care steps will not be as effective. The peeling is suitable for normal, dry, combination, and oily skin for both men and women and contains a quick mask for even greater effect.
Active Ingredients
Divine Garnet Peeling contains several active ingredients that work in synergy to thoroughly cleanse the skin of all impurities and prepare the skin for more effective absorption of the other products you use.
Garnet - micro-fine mineral (garnet) fragments in a nourishing cream base provide gentle mechanical micro-exfoliation and increase blood circulation
Glycolic acid (in the maximum amount possible for home use) - removes dead skin cells and gives your complexion a noticeably softer, smoother, and more radiant appearance
Low-molecular hyaluronic acid - penetrates deeper layers of the skin, leaving it firmer and more radiant in the long term
Rose water - smooths and softens the skin; helps keep the skin's protective layer hydrated and in good condition
Shea butter - anti-inflammatory, suitable for oily and problematic skin, and does not clog pores. Nourishes the skin and locks in moisture
Sea buckthorn oil - effectively protects the skin against external influences, promotes regeneration, and soothes the skin
Garnet Powder, Rosa Damascena Flower Water (Rose Water), Helianthus Annuus Seed Oil (Sunflower Oil), Butyrospermum Parkii Butter (Shea Butter), Glycerin, Cetearyl Olivate, Aqua, Glycolic Acid, Cetyl Alcohol, Sorbitan Olivate, Benzyl Alcohol, Glyceryl Caprylate, Hippophae Rhamnoides Fruit Extract (Sea Buckthorn Oil), Rosa Canina Fruit Oil (Rosehip Oil), Hibiscus Sabdariffa Flower Extract, Xanthan Gum, Tocopherol, Ascorbyl Palmitate, Achillea Millefolium Flower/Leaf/Stem Extract (Yarrow Extract), Bellis Perennis Flower Extract (Daisy Extract), Calendula Officinalis Flower Extract (Calendula Extract), Chamomilla Recutita Flower Extract (Chamomile Extract), Sodium Hyaluronate, Phytic Acid, Rosa Damascena Flower Oil, Terminalia Ferdinandiana Fruit Extract, Citronellol, Geraniol, Rosmarinus Officinalis Leaf Extract.
Divine Garnet Peeling
50 ml - CZK 1,990
Rejuvenation Ritual by Inéz Cusumano
Proper use is vital to achieving the best results.
Short evening ritual with exfoliation (1 to 2 times a week)
We do not recommend using Divine Garnet Peeling and Vitamin C Serum on the same day.
We hope our new exfoliation product makes you feel simply divine.
Inéz Cusumano and the Chateau Mcely team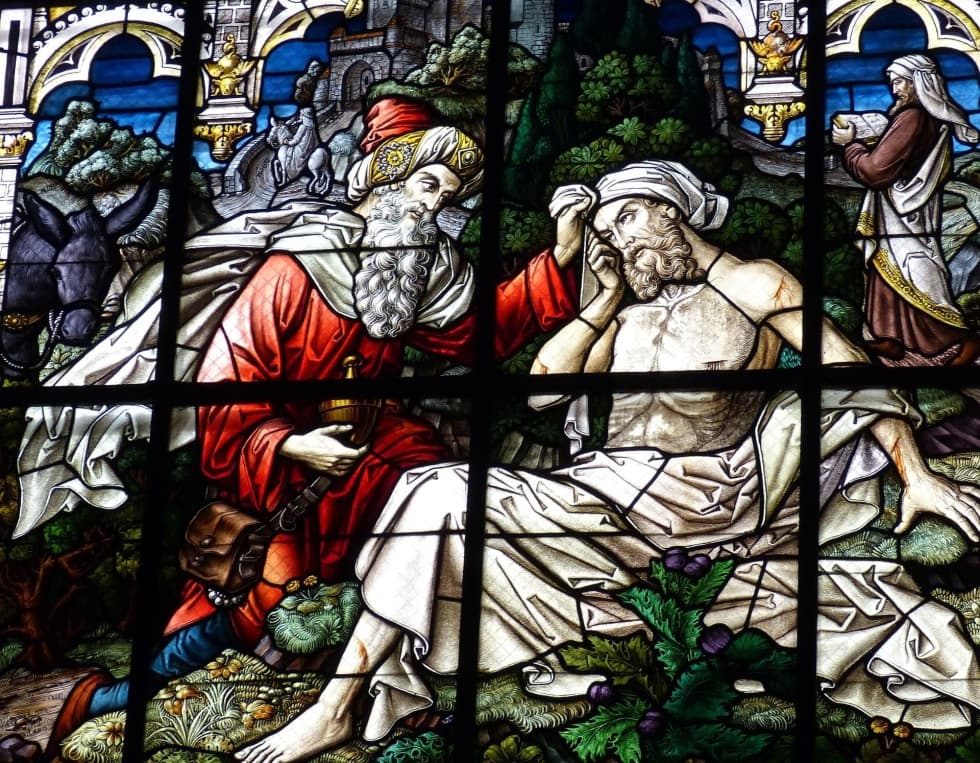 Za vzácným olejem Pure Air stojí dávný tajemný, ale stále velmi aktuální příběh oleje dobrého Samaritána (Good Samaritan Oil). Pojďte se s námi ponořit do časů středověku.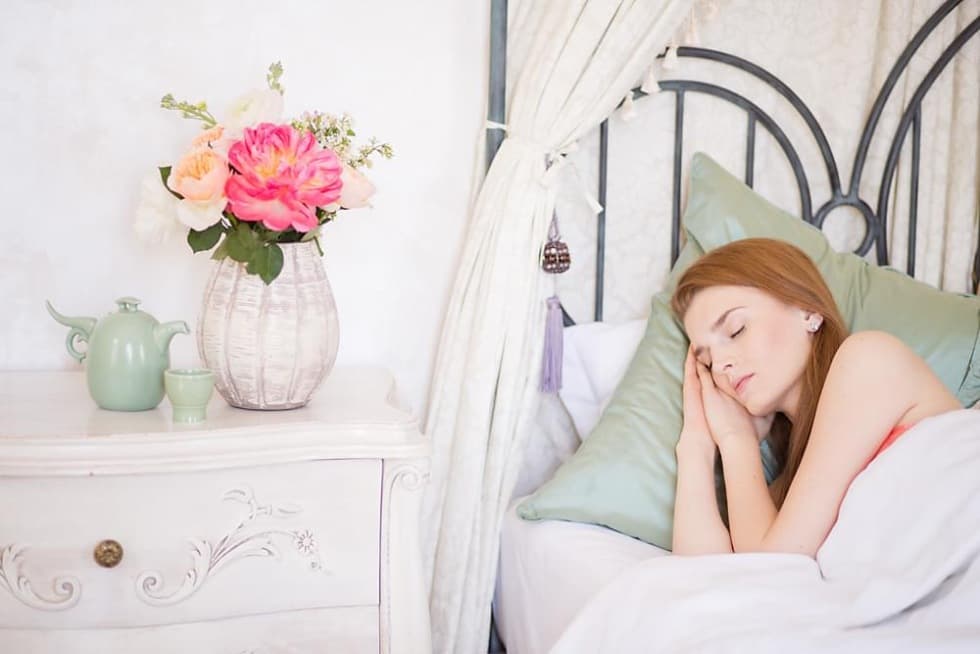 Valentýn je časem lásky a souznění srdcí. Inéz Cusumano, zakladatelka romantického Chateau Mcely, nejen pro tuto výjimečnou příležitost vytvořila dárkovou srdcovou kolekci, kterou spojuje láska a její typický symbol.