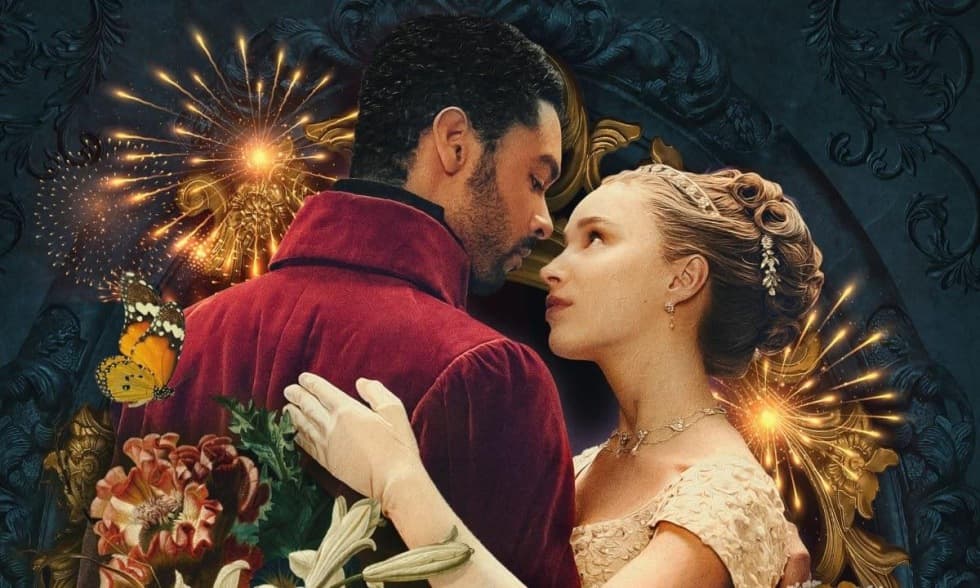 Celebrate New Year's Eve at Chateau Mcely
with "The Bridgertons"
Saturday, December 30, 2023 - Monday, January 1, 2024
---
Dear Readers,
Has the Netflix phenomenon swept you off your feet? Then come dream, play with us, and be transported into the story of the Bridgertons - Mcely-style. Chateau Mcely has an impressive history. A plethora of social gatherings, balls, glamorous tea parties, and visits of prominent personalities took place here. And just as in London, advantageous marriages were planned, ladies showed off in the best theatre boxes, gentlemen hunted game in the surrounding woods, and dog races were held. Is there anything more exciting?
Our author was told that it would be foolish to miss a New Year's Eve celebration inspired by the current Netflix romance series.
Therefore we'll be transported to England, to the 19th century, to a world of dance, refinement, and elegance, and for a little while, we'll become society's finest.
Based on the successful novels by Julia Quinn, the eight inseparable Bridgerton siblings seek love and happiness among the cream of London society.
Check out the official trailer for the first season of Bridgerton.
And remember - you don't know me, but I know you.
Yours,
Lady Whistledown
All rights reserved. Source: Netflix. Thank you!
The package includes:
Two nights with breakfast in the room or suite of your choice
Book early by September 30 and get a special package rate plus a third night for free.
The program and food
Saturday, December 30
4:00 PM - 5:00 PM
Lady Bridgerton invites you to a little tea party.
Breathe in the aroma of luxurious tea or coffee, indulge in smoked salmon, avocado, and rye bread, enjoy scones baked in butter with vanilla mascarpone and homemade jam, and delight your senses with chocolate bark, all served as a mini buffet on the Bellavista Patio.
Sunday, December 31
3:30 PM - 5:30 PM
The Duke of Hastings cordially invites you to take a carriage ride.

7:30 PM
Opening cocktail reception hosted by the Duke and Duchess of Hastings in the Golden Hall

8:00 PM - 1:00 AM
The Plate Room, Tea Room, Theatre Room, and Bellavista Garden Patio will be open
Table seating for a festive New Year's Eve

Queen Charlotte cordially invites you to the Gala Ball!
An evening filled with entertainment from the world of dance, refinement, and elegance inspired by the Bridgerton series culminating in a grand fireworks display

You can also look forward to:
Delicacies in the form of an extensive full evening buffet and a served main course with our special cocktail, the "Beau Monde"
Unlimited selected wines, beers, and non-alcoholic beverages throughout the evening.
Live piano music featuring romantic tunes from the Bridgerton series
Entertainment with DJ accompaniment and dancing lessons
Music and dance performances
Evening crafts and cinema for children
New Year's toast to a successful year with a glass of Champagne
Midnight lentils for luck
Dress code
Formal attire — ladies: dress; gentlemen: suit, or jacket and chino pants.
We would be thrilled if you'd like to wear a beautiful dress. DreamsEden would be delighted to advise and help you choose the dress of your dreams.

Monday, January 1, 2024
8:00 AM - 10:00 AM
Breakfast and post-New Year's Eve "hangover corner"

By 11:00 AM
Check-out

12:00 PM - 3:00 PM
New Year's lunch accompanied by harpist Zbyňka Šolcová
Lunch is available only as our special menu. The a la carte menu will be available again from 6:00 PM. Price: CZK 1,290 / person
The program will be in Czech only and is loosely based on the Netflix series Bridgerton, creatively adapted by Chateau Mcely with possible deviations from reality. Chateau Mcely reserves the right to change the program. The children's program is freely available without supervision.
Package price from CZK 19,700
The rate is for two nights per person with double occupancy.
Add a third night at the current room rate.
The two-night package can also be booked from December 31 to January 2 (does not include the tea party).
New Year's Eve at Chateau Mcely:
The rate for the above offer without accommodation: CZK 8,990.
The partner of this year's New Year's Eve celebration is:
Reserve your places early.
Dear guests, for your security and peace of mind in case of unexpected events, we recommend that you insure this event, which we will be happy to help you with. If you are interested in insurance, please let us know.