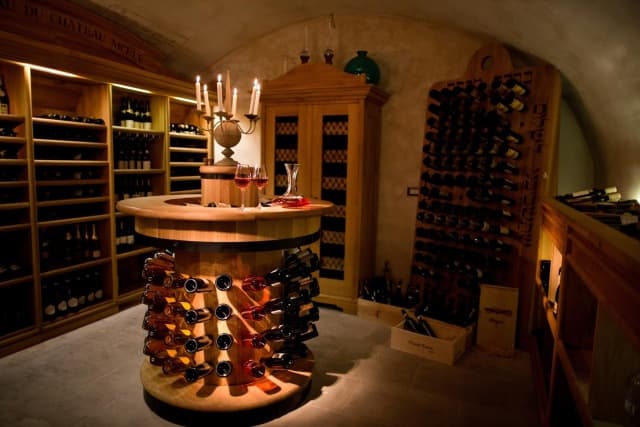 The Alchemist Wine Cellar
The Alchemist wine cellar at Piano Nobile holds over 1,000 wines of 260 types from all over the world. Here you can taste the most famous Bordeaux wines.
Our cellar also feature a comprehensive selection of wines from one of the most renowned Czech vintners, Jiří Hort, whose wines, without exaggeration, have conquered the world. He has created a special cuvée for Chateau Mcely, which can be tasted only here.
The Alchemist Club
The Alchemist Club is located in the chateau's basement, enticing you to spend the evening with a glass of wine or cognac. One section of the cellar is a separated space and is built from white stone, allowing optimal conditions for wine storage.
The Alchemist Club is the favorite place of the chateau's owner Jim Cusumano, who is often called a "neo-alchemist" by his friends. This is perhaps why you can find here an original jukebox that Jim brought to Chateau Mcely from his family residence in California.